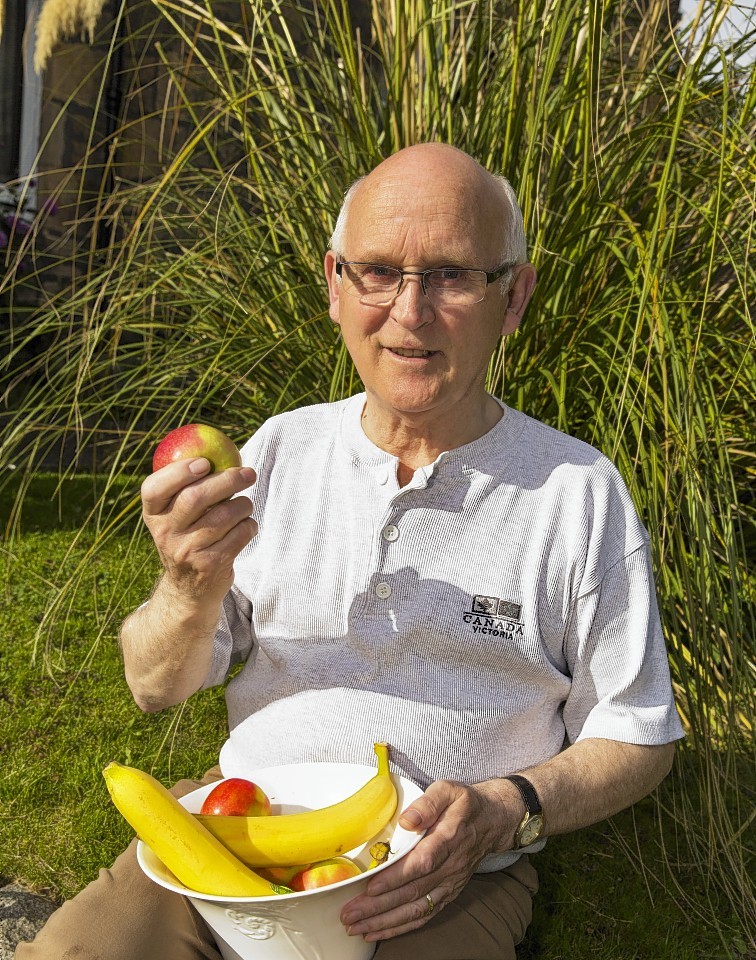 A diabetic patient at a Moray hospital has called on NHS Grampian to make its menu healthier- after he was offered fruit salad in a sugary syrup while in hospital.
Sandy Cooper, 70, recently spent a week in Elgin's Dr Gray's Hospital with cardiac problems and said he was unhappy at the lack of healthy food on offer.
The pensioner claimed a fruit cocktail coated in sugary syrup was the healthiest pudding on offer.
Mr Cooper said the hospital's unhealthy snack selection was akin to "pouring petrol onto a fire" given that he suffers from Type 2 diabetes.
NHS Grampian yesterday maintained that fresh fruit was usually made available to patients, and that great care is taken in deciding on a healthy hospital menu.
But Mr Cooper said that despite being hospitalised with a heart condition, he was unable to even receive decaffeinated tea or coffee.
The retired supplier of educational merchandise spent five days in a high-dependency ward during his time at Dr Gray's.
He said: "I do not question the quality of the food on offer, or the quality of care I received, but I think NHS Grampian needs to seriously look at improving its menu.
"The syrup in fruit salad is just pure sugar – and there was no healthy sweet option.
"I was in with a heart problem and, to me, people with heart problems should avoid caffeinated drinks – as they can cause the heart to become agitated.
"But no decaffeinated hot drinks were available."
He added: "These days diabetes rates are rapidly increasing, and offering hospital meals laden with refined sugar is like pouring petrol onto a fire.
"It would be a simple and cost-effective step to make the menu healthier."
Last night a spokeswoman for the health authority said: "NHS Grampian takes the provision of food and drink for patients in our hospitals very seriously.
"A choice is provided within courses and this recognises the range of patients and their conditions – and we also provide bespoke meals, as required.
"NHS Grampian mainly provides fresh fruit or fruit in its own juice, and patients are welcome to ask for fresh fruit if it is not within that meal's dessert options.
"Decaffeinated coffee is also available.
"We are always open to hearing from patients, and catering staff regularly visit wards to speak to patients."
It was revealed that the number of people living with diabetes in the UK had soared by 60% over the past decade.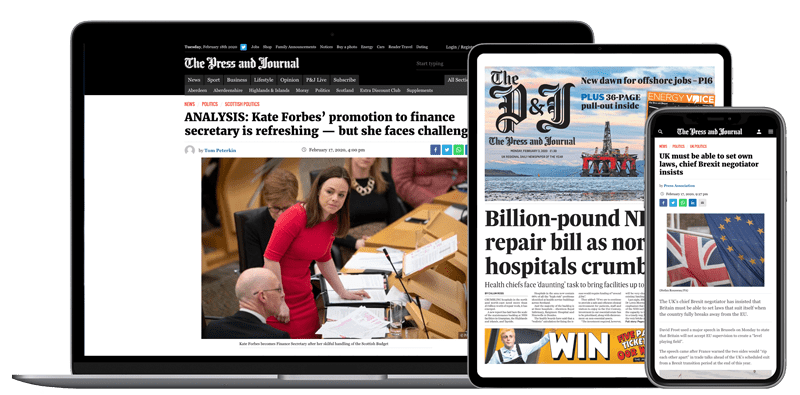 Help support quality local journalism … become a digital subscriber to The Press and Journal
For as little as £5.99 a month you can access all of our content, including Premium articles.
Subscribe