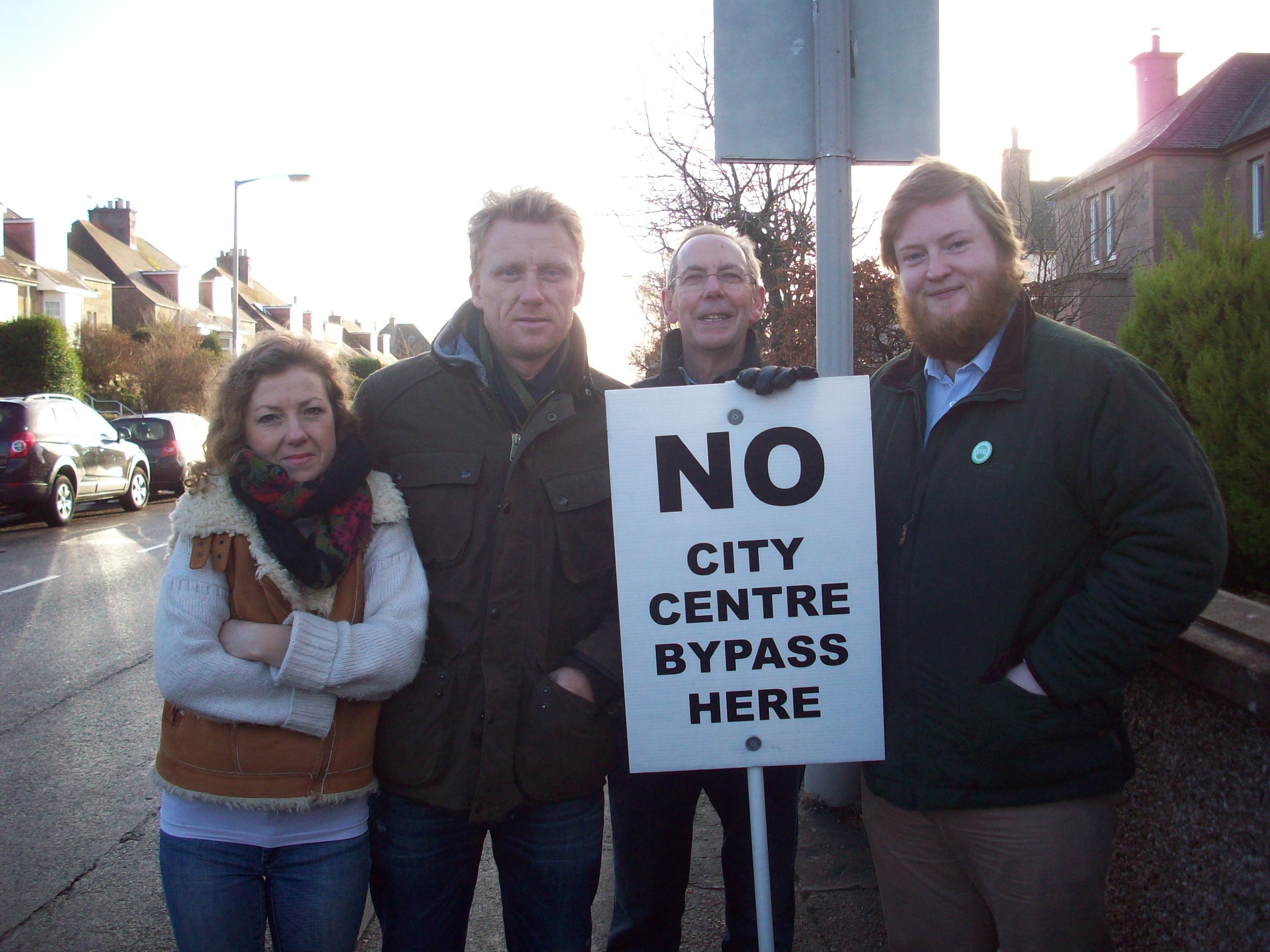 A Hollywood actor born and raised in Moray has decided to adopt American nationality – but locals say he is still "an Elgin loon at heart".
Kevin McKidd, who rose to fame in Trainspotting and now stars in US medical drama Grey's Anatomy, this week swore the pledge of allegiance to the stars and stripes and officially became a US citizen.
The actor took to social networking site Twitter to say he was "proud and emotional" after the ceremony.
But Moray residents believe Mr McKidd, who grew up in the Bishopmill area of Elgin, will remain loyal to his roots.
The 42-year-old star took to the streets of his hometown earlier this year to back a campaign against an unpopular Moray Council road development.
And prior to that he canvassed the local area in the lead up to last year's Independence Referendum, in favour of the Yes campaign.
James Mackessack-Leitch, leader of Moray's Green party and an ardent campaigner against Elgin's Western Link Road scheme, met with Mr McKidd during protests in January.
Mr Mackessack-Leitch said: "I spoke with Mr McKidd when he joined the campaign against the Western Link Road, and it was clear how much he still cares about Elgin.
"His aunt lives in a part of the town that would be affected by the proposed route, and he makes regular visits to family here.
"He's clearly very proud of his roots and he is still very much an Elgin loon at heart."
Moray MP Angus Robertson added: "I congratulate Kevin and his wife Jane on becoming American citizens.
"They have lived there for quite some time, but retain close links with family and friends in Moray.
"There are many advantages of dual citizenship, which make sense for living and working in the United States."
Mr McKidd was joined by his wife and two children at the swearing in ceremony in California this week.
His breakthrough role came as Tommy Mackenzie in the film adaptation of Irvine Welsh novel Trainspotting in 1996.
He rose to international fame as Lucius Vorenius in the TV drama Rome, and joined the cast of Gray's Anatomy in 2008.
He has also appeared in the films Dog Soldiers and Kingdom of Heaven, and had a voice role in Disney's Brave.