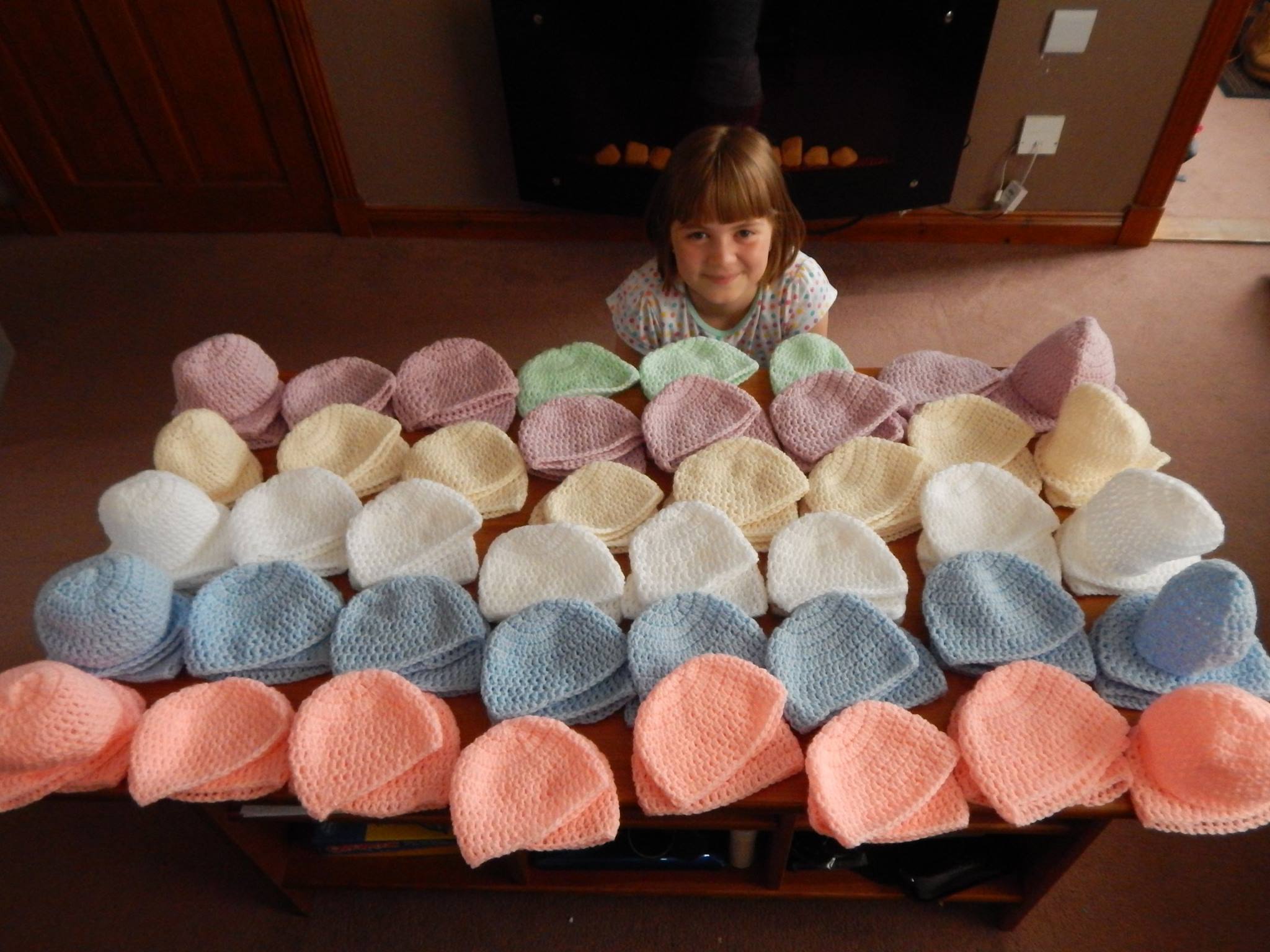 A kind-hearted Moray youngster spent her summer holidays crocheting 100 bonnets for newborn babies.
Chloe Milne, nine, funded her venture by selling more than 200 loom bands at £1 each.
The primary 5 pupil spent countless hours over the holidays knitting the tiny garments for infants in the maternity ward at Dr Gray's Hospital in Elgin.
She has now presented the 100 hand-woven hats to grateful midwives at the hospital.
Chloe said: "It took nearly all of my summer holidays to make the 100 hats, every day I kept crocheting and crocheting until I got there.
"But I'm pleased the hospital should now have enough to keep them going."
Chloe, who attends New Elgin Primary School, taught herself how to crochet after being given a woven blanket as a birthday present from her great-granny.
Intrigued by the patchwork, she watched countless tutorials on the internet until she had mastered the craft.
After her teacher had a baby last term, Chloe visited the hospital to present her with some handmade blankets.
It was then she learned of the constant need for bonnets on the maternity ward.
Chloe added: "The lady at the hospital said the blankets were nice, but they really needed hats as every baby is given one.
"I thought making 100 hats would be a good idea, and would last them a while."
Chloe's mum, Stacey Milne, described her daughter as a "little businesswoman"
"She was running low on wool at one point, and having just seen the Minions film she used her loom bands to make these Minion key-rings, which she sold to buy more.
"It's amazing how it's all taken off."
Dr Gray's charge midwife, Alison Alexander, praised Chloe's and her kindhearted efforts.
She said: "We were delighted when Chloe came into Dr Gray's recently and told us she wanted to knit some little hats – but we never expected her to make 100.
"Newborns can lose heat very quickly, so it is important to keep them warm from top to toe, and to be able to give them a hand-knitted bonnet is lovely.
"It's greatly appreciated by our mums, who then take the bonnet home when they leave hospital with their baby.
"Chloe is very thoughtful and generous, and we are most grateful."