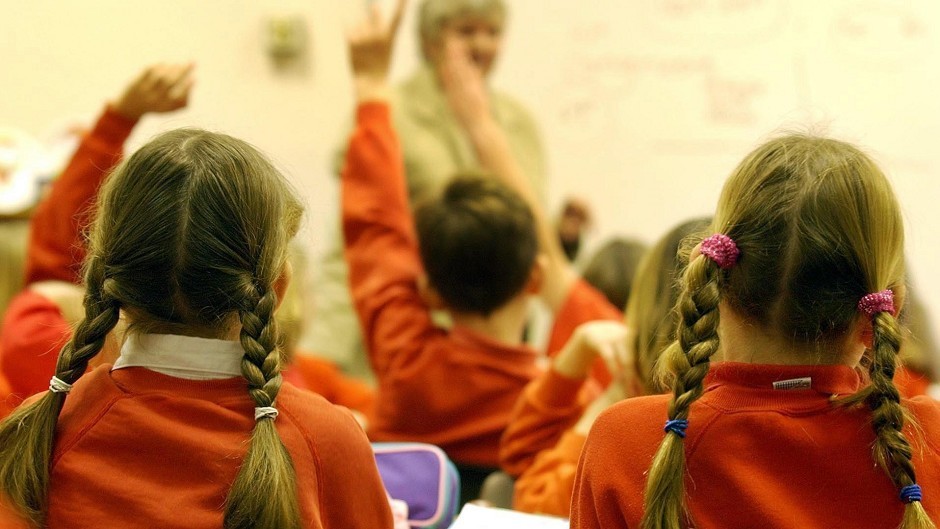 Moray Council has unveiled plans to redress the teaching shortage in the region's primary schools by launching a part-time education course online.
The local authority has teamed up with Aberdeen University to offer aspiring primary teachers the ability to study for a postgraduate diploma in education around their current work commitments.
The 18-month course will be available from early next year and students will gain 18-weeks of teaching experience in a Moray primary school as part of the training.
Those who complete the course will be guaranteed a one-year probationary position in the region.
Anne Skene, chairwoman of Moray Council's children and young people's services committee, said the project could "go some way" to reducing the area's teaching shortfall.
She said: "This course may well appeal to those who have some experience of the classroom environment, such as classroom assistants or school auxiliaries, and who would like to further their careers by joining the teaching profession.
"And it is also well suited to those with ambitions to be teacher, but who because of family commitments have not had access to college training.
"The fact that there is a national shortage of teachers has been well publicised of late, and I believe this sort of distance learning could go some way to increasing numbers."
As well as completing e-learning modules, the course will involve face-to-face workshops on Saturdays, self-study and group work.
The closing date for applications is Wednesday, September 30, and course fees are expected to be £1,820 over the two academic sessions.
Applicants may be eligible for funding from the Student Awards Agency for Scotland.
Those wishing to take part must live within Moray and have the required computer skills to complete online distance learning.
In February, Moray Council warned pupils could be sent home due to staff shortages.
It also emerged that teachers will be offered free housing in return for agreeing to move to Moray in a groundbreaking effort to solve the region's classroom crisis.
The deal – the first of its kind in Scotland – will provide rent-free accommodation to successful candidates for the first six months.
It follows a partnership between Elgin-based Springfield Properties and Moray Council, which is currently struggling to fill 70 vacancies across 53 primary and secondary schools.
Last week, council bosses from across the north and north-east called a summit on the shortages after it emerged that almost 300 teaching posts were vacant across the regions – including 39 head teacher jobs.