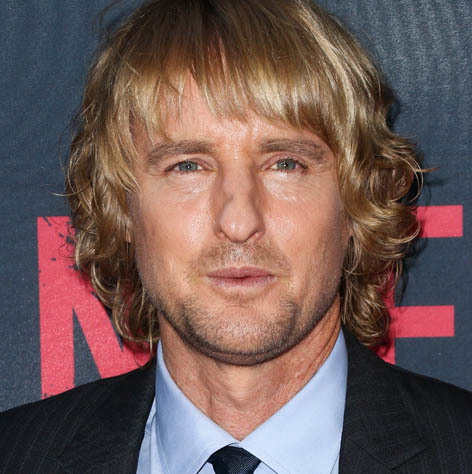 Every film actor recognises the importance of the box office in making and breaking careers. But like the theatrical superstition of referring to Macbeth as 'the Scottish play', many skirt around the issue of box office success, fearing doing so would bring bad luck.
Owen Wilson, however, takes a less superstitious stance.
"Early on in your career, you're not going to be able to work if the movie doesn't do well and doesn't get good reviews," explains the 46-year-old, known for his roles in Marley & Me, Zoolander and The Royal Tenenbaums.
"I remember that feeling with Bottle Rocket. We had the test screening and it tested so badly, then it came out and didn't do anything… [but] some people embraced it."
Among the people embracing Wilson's debut, which he co-wrote with Royal Tenenbaums director and co-writer Wes Anderson, was Martin Scorsese, who "put it on his top 10 list for the decade", as well as future friend and co-star Ben Stiller, who wrote to say how much he liked it.
"I've had more people come up to me about that movie than a movie like The Haunting, even though The Haunting made a lot of money," shrugs the star, who was raised in Dallas and is the brother of fellow actor Luke, who also starred in The Royal Tenenbaums, and director Andrew Wilson.
"It just matters if the movie's good. [But] If a movie does well, it certainly gives you a lot more ammunition. You want to keep working, especially early on."
Two decades down the line from Bottle Rocket, there's no danger of Wilson going off the radar.
And now Zoolander, one of those so-so performers at the box office, is gearing up for a sequel which will hit cinemas next year.
"It's odd to be doing a movie we did 14 years ago and it didn't do that well when it came out," explains Wilson, who is dad to four-year-old Robert Ford with ex-girlfriend Jade Duell, and one-year-old Finn with personal trainer and former lover Caroline Lindqvist.
"I don't know how this one will do, but people were excited by the idea of us doing it, so we'll see how it turns out. In Europe and South America, that movie really has a following."
To announce the sequel, Wilson, along with director and leading man Stiller, surprised fashionistas at Paris Fashion Week by strutting along the catwalk in character to spread the news of their return as dim-witted but "really, really good-looking" male models Derek and Hansel.
"It was a little nerve-racking, the way we announced the movie," he says. "It got a great response. It did feel like we were in a band because we walked out on stage and people were really cheering for us."
While Zoolander is familiar ground, Wilson's next role sees him tackling a new genre altogether. Best known for offbeat comedies The Darjeeling Limited, Midnight In Paris and The Life Aquatic With Steve Zissou, as well as more mainstream bromances like Wedding Crashers and Hall Pass, he is now the lead in action thriller No Escape.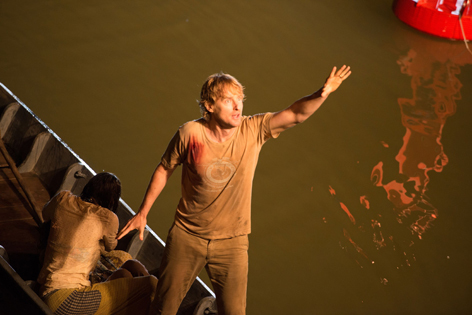 The taut film sees Wilson play a businessman who relocates to South East Asia with his wife, played by Lake Bell, and two young daughters.
But the bubble soon bursts and the family find themselves in the middle of a political uprising and are tracked down by a group of militants hellbent on killing Westerners.
With action-packed scenes to film and the Thailand heat to contend with, Wilson naturally felt protective of the children playing his daughters.
But while the young stars were "great", as a child, Wilson was much more likely to find himself in scrapes than playing ball.
The middle son of a rough and tumble brood of three brothers, he spent much of his youth "in Tom Sawyer kind of trouble".
"A lot of the time [during the shoot], I thought about my dad and the stress that my parents had worrying about us… constantly having stitches and BB gun wars, someone falling out of a tree and trips to the emergency room," he says, laughing.
"And that's before we were teenagers. I want to get a poster for my mum for her birthday that has our pictures on it from growing up and says 'Raising Cain'", adds the actor, who recently opened up about his dad's struggle with Alzheimer's disease.
While his boisterous boyhood is behind him, could Wilson's future see him giving Hollywood's go-to beefcake Dwayne 'The Rock' Johnson a run for his money?
"If the part had been written in a way that was more like The Rock and, all of a sudden, my character picks up a grenade launcher, then I probably wouldn't have connected to the story, because I wouldn't have seen myself in that way," says a smiling Wilson, who voices Lightning McQueen, the hero of the Disney animation Cars.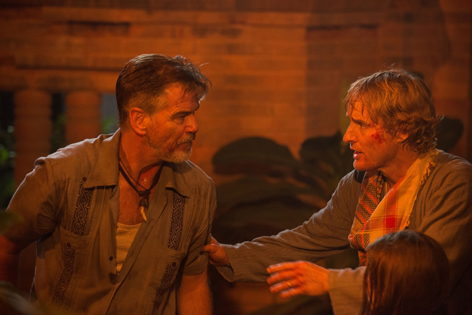 "But the way it was written, especially with the beginning scenes with the kids, it felt very familiar. It's kind of like taking the dad from Marley & Me to South East Asia where there's a revolution."
And even though working on the action film meant running around doing "more cardio than you have in a comedy", he'd be keen to try his hand at another.
"I never think about the movies I do," adds Wilson.
"It's more what I'm offered or what I get a chance to do, and if I could see myself doing it or doing a good job."