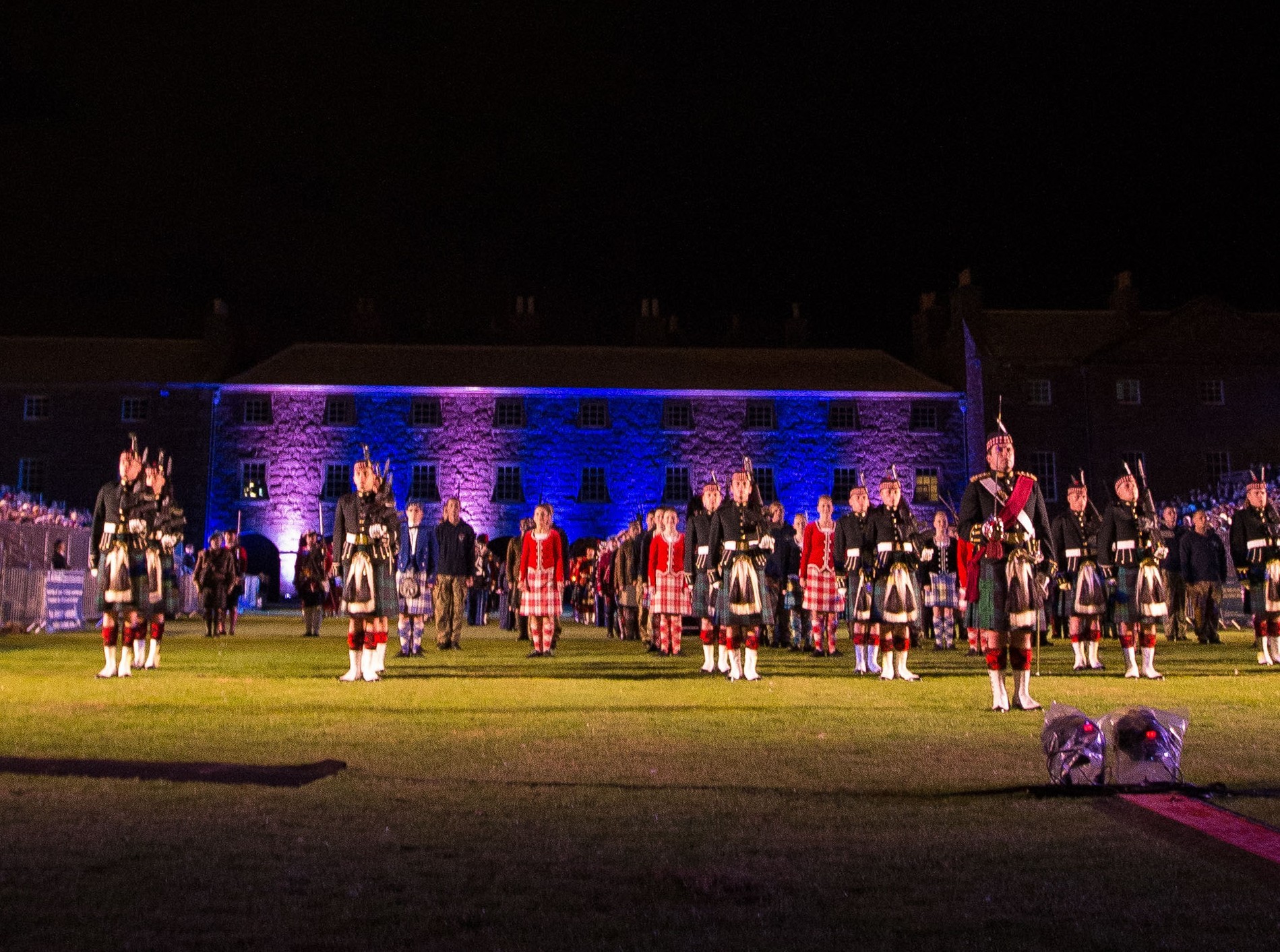 Top guns from RAF Lossiemouth will help launch a celebration of the north's military heritage later this week.
Typhoon jets from the Moray air base will roar across the sky to signal the start of the Highland Military Tattoo at Fort George in Inverness on Friday evening.
More than half of the performers taking part in the extravaganza hail from Moray and RAF Lossiemouth personnel will play a key part in a number of demonstrations.
The event was the source of some controversy late last month when Moray Council opted to withdraw its £2,000 funding allotment.
Profits from the tattoo are donated to armed forces charities, but elected members decided not to back it as it does not comply with the local authority's funding policies.
Military chiefs called the move "deeply disappointing".
And yesterday Group Captain Mark Chappell, Station Commander at RAF Lossiemouth, stressed the importance of the event in highlighting the work of its airmen.
He said: "The Highland Military Tattoo provides a fantastic opportunity for RAF Lossiemouth to showcase the wide range of skills that our highly professional personnel can offer.
"This event is without doubt a highlight of the Highland social calendar and we are very happy to support it."
RAF Lossiemouth's 51 Squadron RAF Regiment will be tested as they take on the Royal Marines and the army in an inter-service military skills competition over the course of the tattoo.
And the Pipes and Drums of 2622 (Highland) Squadron, Royal Auxiliary Air Force Regiment, will be part of the massed bands playing traditional music.
Members of the 1 (Fighter) Squadron, which historically played a huge role in the Battle of Britain, will feature on the opening night in a Typhoon FGR4.
As well as performing during the weekend, staff from the Moray airfield will support the running of the event by providing marshals, drivers, photographers and security personnel.