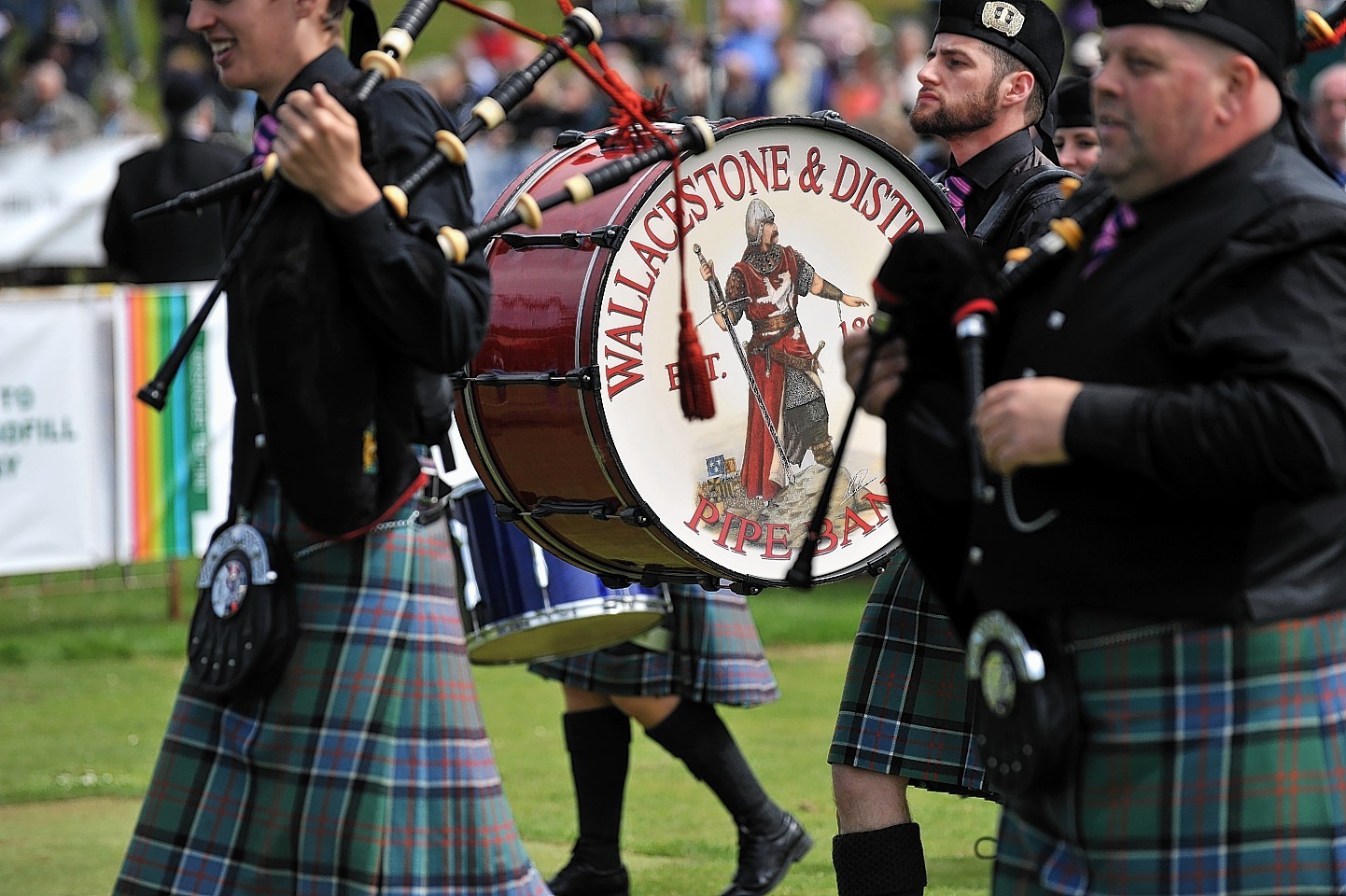 A Moray bag piping event has been nominated for a top tourism award.
Piping at Forres, which lured a crowd of around 20,000 to the town's Grant Park in June, is in the running for the best cultural event or festival prize at this year's Highland and Islands Tourism Awards.
The ceremony, which will be held in Inverness in November, recognises events and attractions which have most successfully drawn tourists to the area this year.
Those behind Forres's European Pipe Band Championships celebrations expressed their joy at being recognised after their third successful event.
Ian Widdowson, chairman of organising group Forres Events Ltd, said: "We are delighted that Piping At Forres has been acknowledged as one of the top events in the whole of the Highlands, Islands and Moray in 2015."
This year's Royal Scottish Pipe Band Association (RSPBA) gathering featured 4,000 members from more than 100 bands, many of whom travelled to Moray from across Europe for the yearly spectacle.
In February the RSPBA approved plans to run the championship event at Forres until 2018.
Mark Laing, who served as chieftain of this summer's gathering, added: "This is an event that offers a wonderful day of music and spectacle, as well as showcasing local food, drink and craft.
"A lot of hard work by a group of volunteers goes on behind the scenes, and it is their enthusiasm that helps make the event such a success.
"Recognition of their efforts in this way is well deserved and will, I am sure, encourage them as they work towards the next three years' events."
Next year's event will take place at Grant Park on Saturday, June 25.
Piping at Forres faces competition in its category from the Orkney folk festival, Tiree music festival and Lochaber's fitness training challenge Commando Spirit.
Other Moray attractions in line for awards include the Glenlivet Hill Trek for best outdoor/adventure experience, Aberlour distillery for best visitor attraction and Brodie's Old Mill Inn for friendliest pub or bar.
Johnstons of Elgin is in line for a business gong, and Gordon Castle St Fochabers is in contention to win an award for innovation.