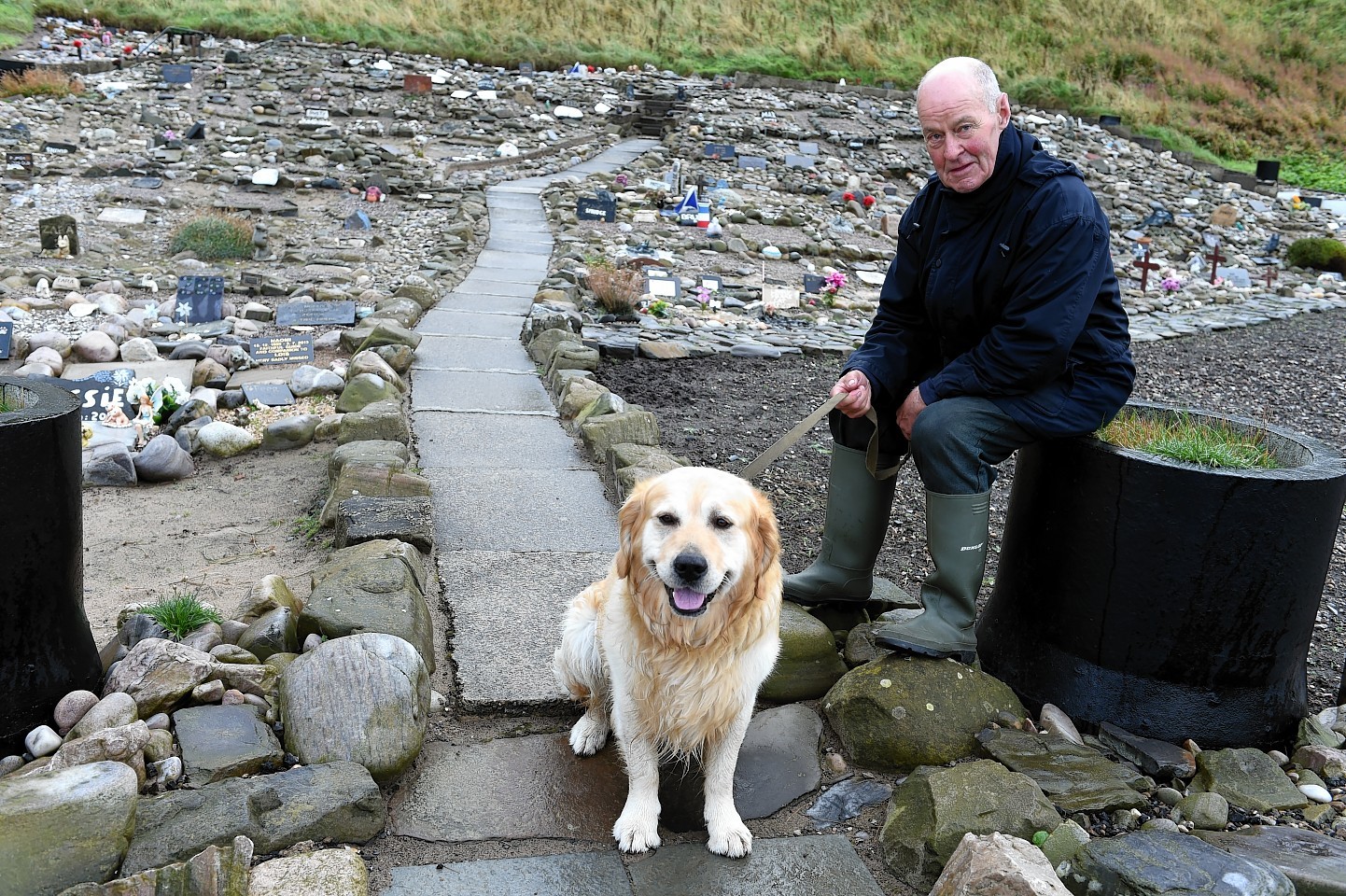 A Moray community is calling for the keeper of a popular pet cemetery to receive royal recognition.
Stephen Findlay has spent the past 25 years offering hundreds of animals a scenic final resting place overlooking the Cullen shoreline.
The 77-year-old has filled about an acre of ground with burial plots for family companions – and all on a completely voluntary basis.
But this week the site came into conflict when landowners Seafield Estates cautioned Mr Findlay for allegedly burying animals outwith defined boundaries.
They accused him of "encroaching" on land he was not permitted to use.
But Mr Findlay said only decorative borders had exceeded agreed bounds, and Cullen residents have leapt to the pensioner's defence.
An online petition set up by local barman, Joe Simpson, to show how much support the cemetery has attracted 1,400 signatures in little more than a day.
Mr Simpson was so overwhelmed by the response that he is now forming plans to win Mr Findlay's work the royal seal of approval.
Yesterday, Mr Simpson contacted Buckingham Palace with a view to securing the Cullen stalwart an honour from the Queen.
He said: "I started the petition because Mr Findlay was having a bit of a problem, and to show Seafield Estates how much local support he has.
"The campaign showed how highly the community thinks of him, and many people in Cullen now feel Mr Findlay should receive some proper recognition."
Mr Simpson, 36, became acquainted with Mr Findlay last year when his Labrador-collie cross, Jake, was interred at the pet cemetery.
He said having Jake buried at the picturesque spot gave his seven-year-old daughter Jessica comfort.
Officials are now sending Mr Simpson forms to complete, stating his case in favour of Mr Findlay receiving an honour.
Keith and Cullen councillor, Ron Shepherd, said efforts had been made in the past to obtain Mr Findlay a royal blessing, but to no avail.
Mr Shepherd, who regularly passes the pet cemetery while walking his dog, said: "Mr Findlay has been very well regarded for a long time, and about ten years ago there was a similar idea to have him honoured by the Queen.
"That came to nothing, but I hope this effort pays off and I fully support the idea."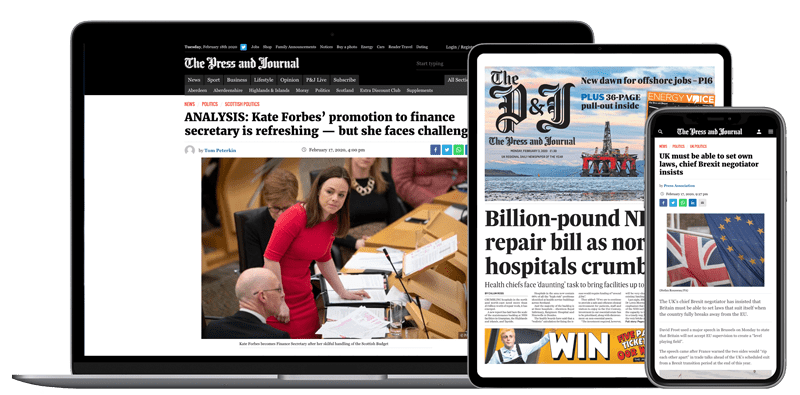 Help support quality local journalism … become a digital subscriber to The Press and Journal
For as little as £5.99 a month you can access all of our content, including Premium articles.
Subscribe