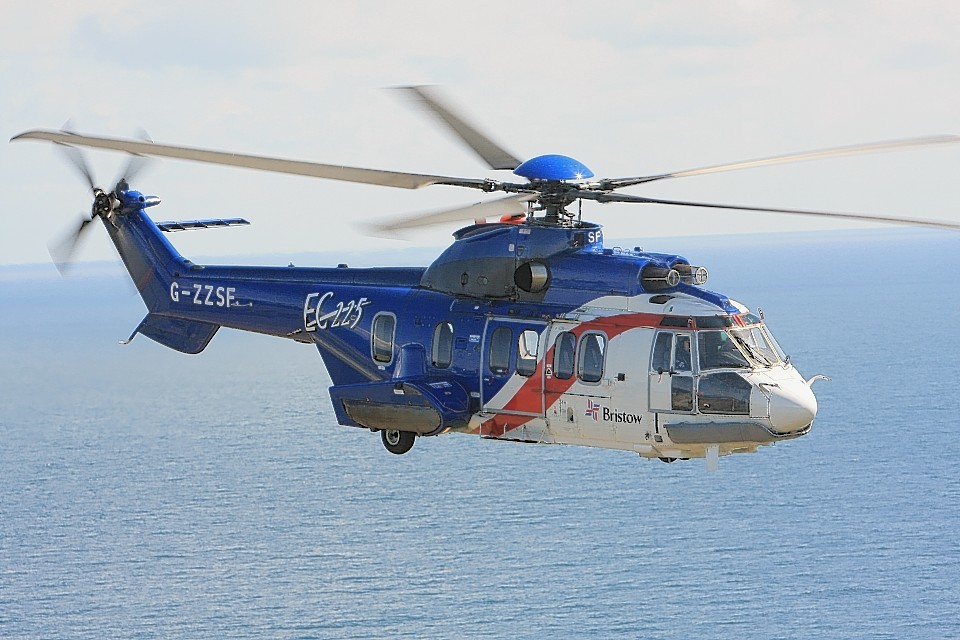 Inspections have been ordered on Super Puma helicopters amid fears that life rafts could fail to release in an emergency.
The European Aviation Safety Agency (EASA) has issued an emergency airworthiness directive for Airbus Helicopters' EC225 model, which is used to transport workers to North Sea platforms.
The directive, which came into force yesterday, states: "An occurrence was reported involving jamming of the bellcrank of the inflation cylinder percussion system.
"Subsequent investigation revealed that the jamming was caused by presence of foreign coating material in the bellcrank hole.
"This condition, if not detected and corrected, could lead to failure of release of the life rafts in emergency, resulting in possible injury of occupants during survivable accident."
The airworthiness directive requires repetitive inspections of the bellcrank of the inflation cylinder percussion system, and depending on the findings, corrective action.
Inspections must be carried out every 30 days.
Last night, a spokeswoman for Bristow Helicopters confirmed that the company was in compliance with the directive.
A Bond Helicopter spokesman added: "We are fully compliant with this new airworthiness directive."
A spokeswoman from CHC Helicopter said: "We received the directive on Friday and, in line with our rigorous commitment to safety, have inspected and returned to service the one aircraft affected in the UK."
A life raft played a key role in the rescue and survival of 14 people on board a Super Puma EC225 helicopter which ditched into the North Sea in May 2012.
The pilot made a controlled landing about 25 miles east of Aberdeen after an emergency lubrication warning light came on.
All on board, including two crew, were safely directed on to the life raft.