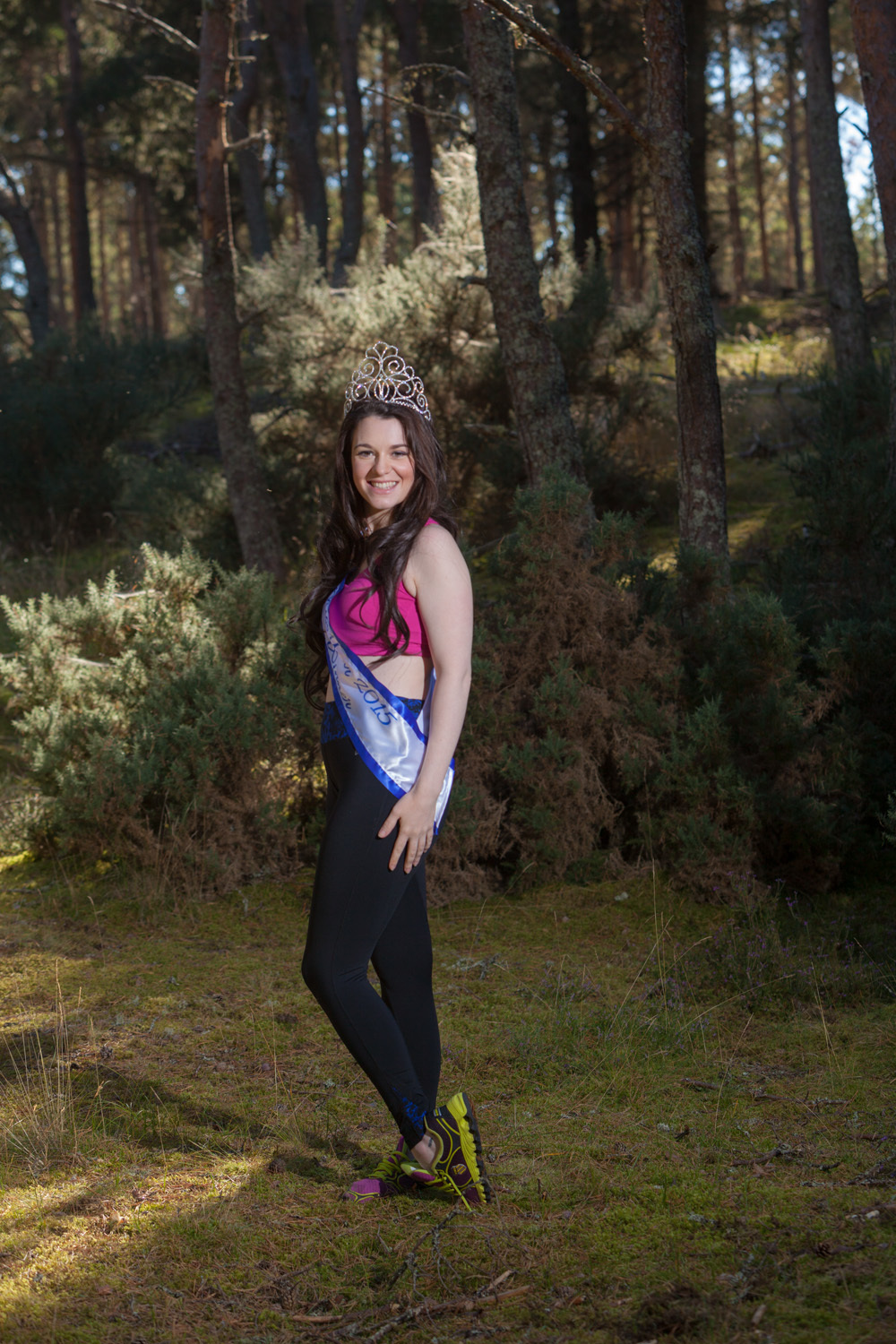 A beauty queen is swapping her glittering gowns and dazzling tiara for running gear and trainers as she gets ready for a 100-mile charity challenge.
Kelly Willis, a mum-of-two from Lossiemouth, will pound out the miles on a treadmill to raise vital cash for Macmillan Cancer Support.
The 27-year-old had originally aimed to complete her challenge in the outdoors over the course of three days – but after being diagnosed with a painful chest inflammation was forced into adopting a different approach.
And RAF Lossiemouth then offered the professional model the use of a treadmill at the airbase to complete her mission.
Ms Willis resolved to raise funds for Macmillan after her granddad died from prostate cancer in 2012, having overcome colon cancer in previous years.
She said: "My challenge was based around the loss of my grandad, and the fact that so many people are affected by cancer no matter their age.
"My granddad was 83 and had a long life, but that is not always the case.
"The more awareness that is raised about cancer the more people will be educated, and that can result in earlier detection."
Ms Willis added: "The work Macmillan do for patients and their families is incredible and I don't know one person who hasn't been affected in some way."
Her goal encountered an unexpected roadblock when she was diagnosed with costochondritis – an inflammation of the cartilage between the ribs and breastbone.
But Ms Willis remains determined to see her challenge through, and raise at least £750.
Macmillan fundraising manager for the Highlands and Islands, Christina Keith, said: "We would like to thank Ms Willis for taking on this challenge.
"Without the support of people like her we wouldn't be able to fund our vital cancer services."
In November last year, aspiring beauty therapist Ms Willis was signed to a professional modelling contract.
The highlight her catwalk career so far was being crowned Miss Year Scotland in a competition organised by the Platinum Promotions agency this year.
Ms Willis, who has an eight-year-old son Christopher and seven-year-old daughter Khloe, said the pageant was not judged on looks alone.
She explained: "It was not your typical pageant, judging was based more around fundraising, personality, stage presence and creativity."
She will begin her 100-mile challenge on Friday, and donations can be made at www.justgiving.com/Kelly-Willis2/.