Today Transport Scotland hailed the removal of an electricity pylon in the way of the new Aberdeen bypass as a 'major step forward'.
Clearly it had to be removed for work to go ahead, and its importance is unquestionable to the project, but the timelapse video itself hasn't really turned out the way they might have hoped…
Explaining a bit more about he work on the new route, an AWPR spokesperson said: "Work continues to press ahead on what is the largest roads construction project in the UK with another milestone now in sight. After months of planning and preparatory works, four electricity towers near to the River Don are being removed so that the new crossing over the Don can be built.
"Before the towers could be dismantled, 1300 metres of underground cabling had to be in place and made operational so that vital local services were not disrupted.
"Much of the construction work for the bypass has focussed on road-related work, but this work marks the start of one of the major structures of the scheme. Once the dismantling is complete, the local community will see the new bridge starting to take shape over the next year.
"Real visible changes to the region are taking place and I'm delighted to see another piece of this mammoth infrastructure jigsaw starting to be put in place."
Derek Mulgrew, project manager at SHE Transmission, said:
"This has been a significant piece of work and we are pleased we have been able to deliver this key milestone for the AWPR/B-T project."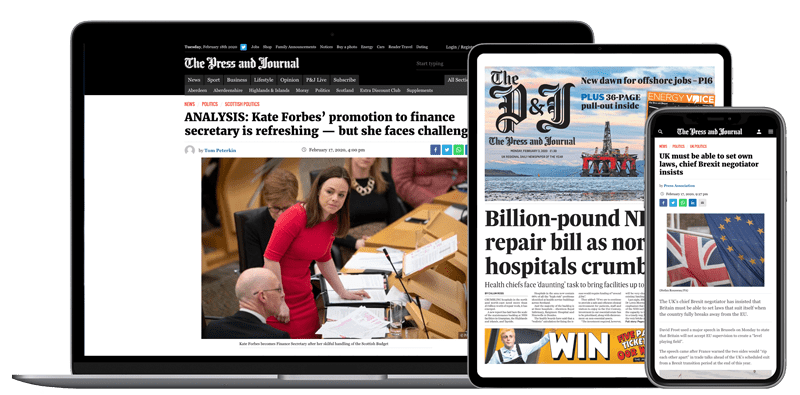 Help support quality local journalism … become a digital subscriber to The Press and Journal
For as little as £5.99 a month you can access all of our content, including Premium articles.
Subscribe