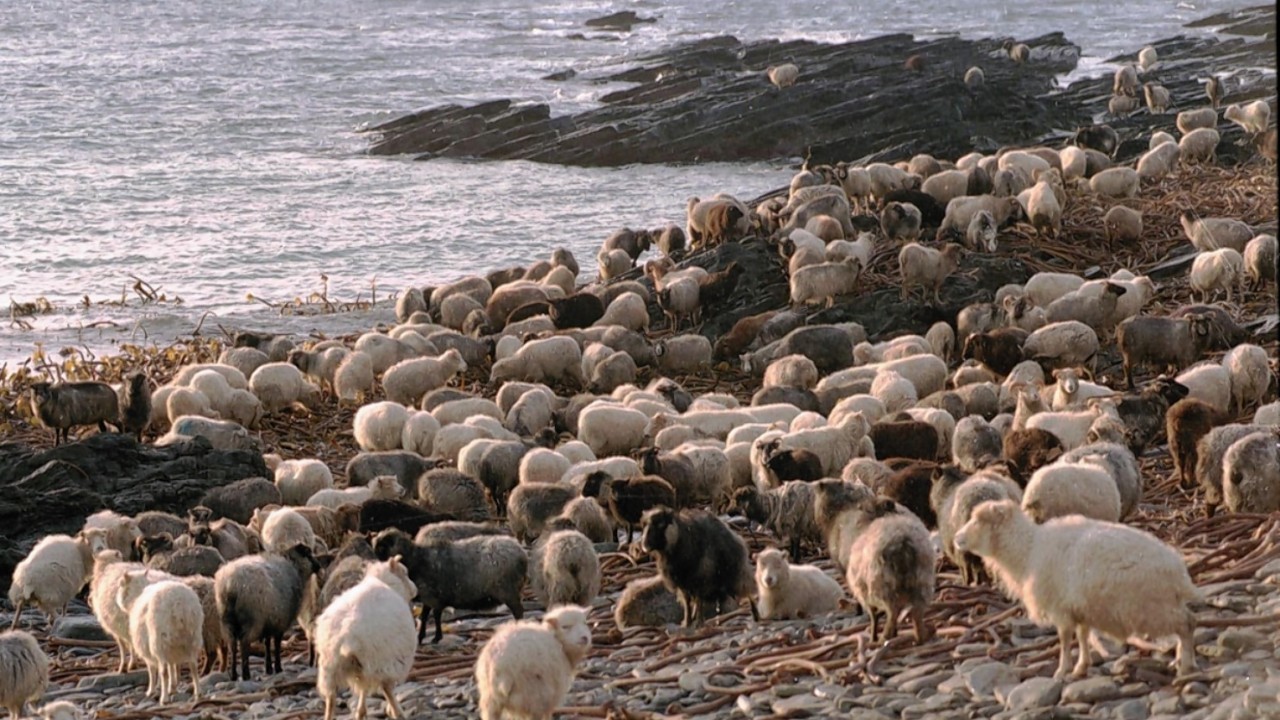 Steps are being taken to protect an historic wall on a remote Orkney island in the hope of preserving a rare breed of seaweed-eating sheep.
The North Ronaldsay sheep, which graze on the foreshore of the island, are kept there by a 13-mile wall dating back to 1830.
It has suffered badly in recent years, with storms in December 2012 leading to what was described as the "worst damage in living memory".
The sheep can now escape inland through gaps in the drystone dyke, leading to fears they will interbreed with other sheep types and damage the integrity of the breed.
The wall, as well as being vital for the sheep, is also important for the community who rely on the animals for mutton and wool exports.
In the past, locals would have maintained the wall but the population has fallen from 500 to under 50 making it hard to find skilled workers to do the job.
Now Scottish Business in the Community (SBC) has pledged help.
The charity, led by Prince Charles, is leading a working group to bring together a range of parties to consider potential solutions to the problem.
Mark Bevan, deputy chief executive of SBC, said: "Remote and vulnerable communities are a key part of our country's heritage, and we hope to be able to find a solution that restores the historic dyke, protects the rare breed of sheep, and provides a sustainable future for the island."
Potential solutions being considered include using volunteers, creating training and employment opportunities in the traditional skills and further promoting the North Ronaldsay mutton and wool.
Rural Affairs Secretary Richard Lochhead said the dyke was "absolutely crucial" to the future of the island and those who lived and worked there.
The North Ronaldsay sheep are currently listed as a "vulnerable" species.