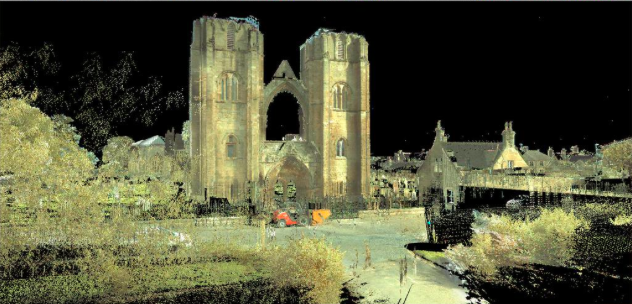 A project is under way to preserve the history of Moray's main town by using the latest computer software.
Robert Gordon University (RGU) professor Richard Laing is employing digital laser scanning technology to capture 3D images of some of Elgin's most historically significant buildings and sites.
Digital models, which detail the intricacies of structures such as Elgin Cathedral, will be used to help spread information about Elgin's past.
Professor Laing, who specialises in built environment visualisation, said the project should give residents a deeper understanding of their hometown.
He explained: "Laser scanning is a great way of recording the history of a place, as it captures a huge amount of detail which can then be used in a variety of ways.
"It not only provides a reference point for future development, but allows a community to see how the town has changed over the years and provides a new way for people to interact with that particular street."
The researcher will deliver a free lecture explaining the initiative at Elgin Museum on Thursday, October 29, from 7.30pm.
It is part of the ongoing Castle to Cathedral to Cashmere scheme, which celebrates Elgin's past by creating a tourist trail linking three of the town's most popular attractions.
The path will connect the statue of the 5th Duke of Gordon at the summit of Ladyhill to Elgin Cathedral and then to the Johnstons cashmere plant.
Work began on the £400,000 heritage route in July and should take two years to complete.