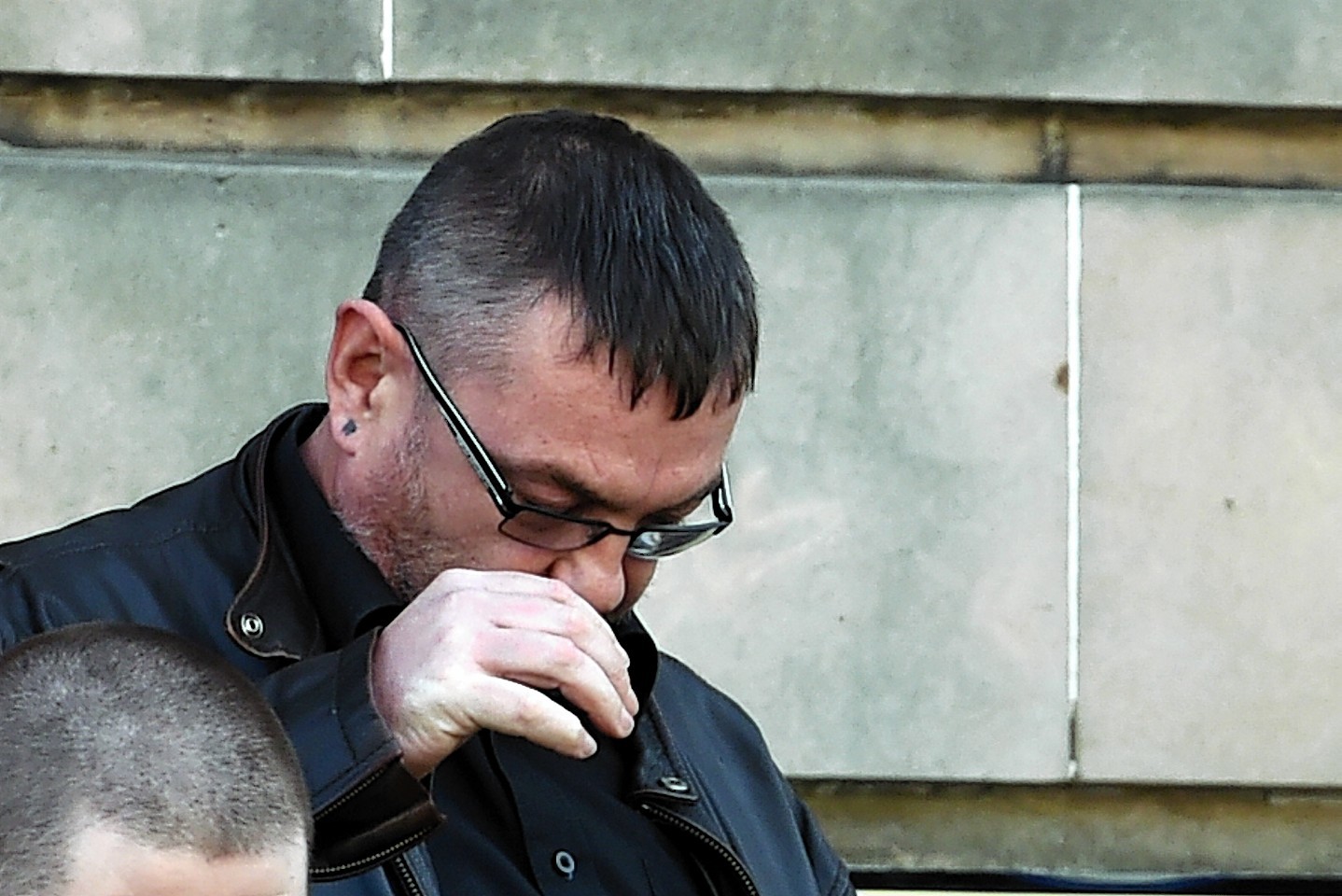 An offshore worker left a woman bloodied after striking her on the head with a beer bottle during a night out.
Gary Willox, 50, launched a Budweiser bottle at Angela Green at the Commerical Hotel, Keith early on September 2.
Ms Green is the mother of Willox's son's partner, and the incident was the result of some lingering ill-feeling over the pair's relationship, Elgin Sheriff Court heard yesterday.
Willox, of 17 Dunnyduff Road, Keith, admitted to pushing Ms Green, throwing the contents of a glass over her and throwing a bottle at her head, to her injury.
Fiscal Kevin Corrins said: "There was a connection between the two, as the accused's son and Ms Green's daughter were having a relationship.
"Willox made remarks to the effect of his son not being good enough for Ms Green's daughter, and then became aggressive.
"He referred to the woman as 'evil' and threw a drink over her.
"The accused threw one glass towards her, which passed by her and smashed on the floor behind her.
"He then picked up a Budweiser bottle from the bar and threw that at her, which hit her on the head."
The court heard an ambulance was called and Ms Green was taken to hospital, where she needed five stitches.
Defence agent Liam McAllister said Willox was "utterly ashamed" of his actions.
He added: "Quite frankly, my client would be the first to admit this was disgusting behaviour – and I don't use that word lightly.
"He is utterly and completely ashamed of his conduct. A grown man should not behave in this way."
Mr McAllister added that his client remembered little of the incident, and has since taken steps to address a drinking problem.
Sentence was deferred on the case until Thursday, November 19, while criminal justice social work reports are prepared.