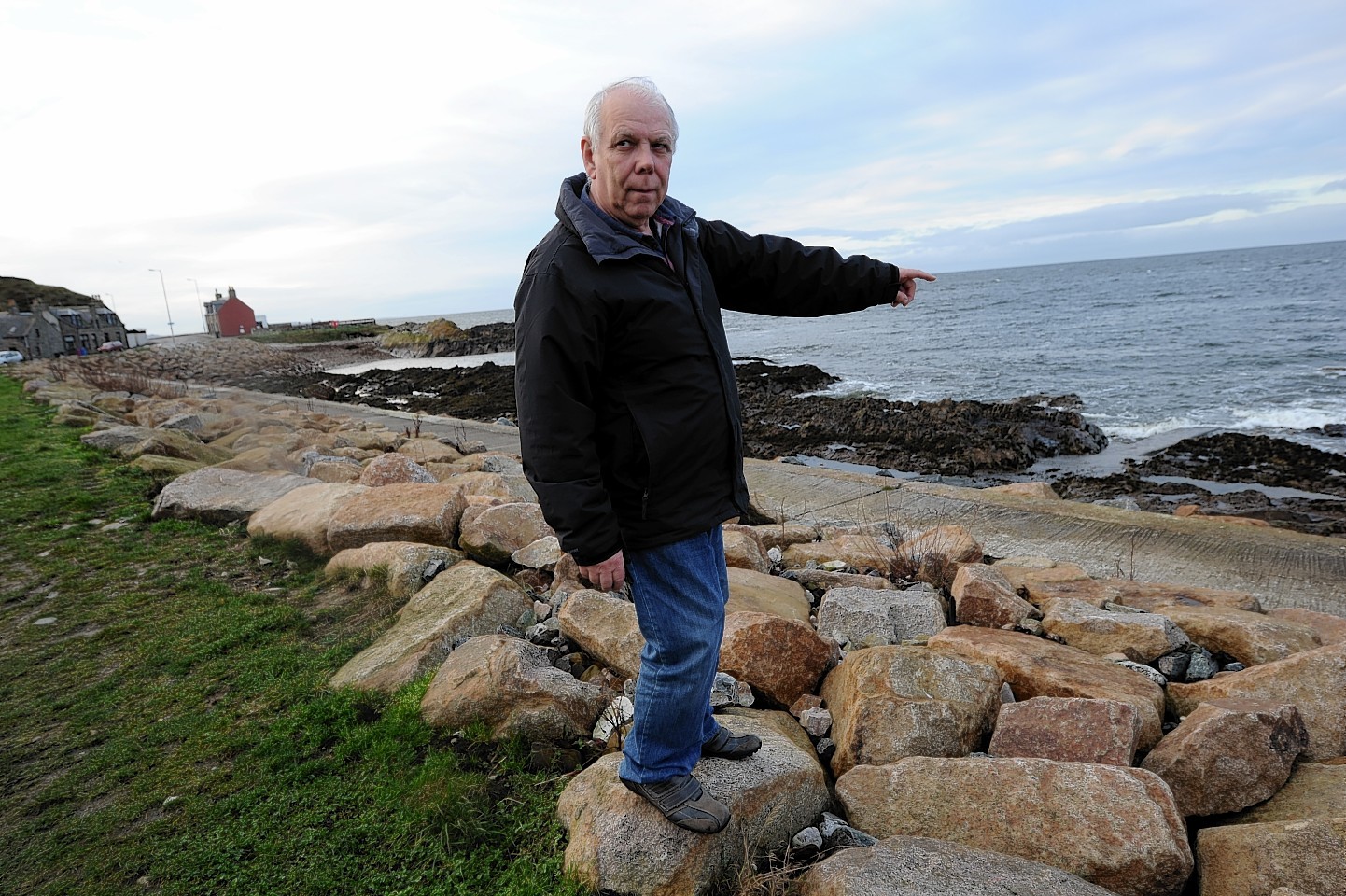 Relieved Moray residents have welcomed multi-million pound plans to tackle flooding in their villages.
The local authority yesterday agreed to pledge £4.7million into prevention works that could make the misery of flooding a thing of the past in Portessie, Hopeman and Dallas.
Proposals to combat rising waters at Portessie include installing a 4.5ft wall along the village's shoreline, which will cost about £3.65million.
Buckie councillor Gordon McDonald said residents at the fishing port had long awaited measures to redress flooding.
And he said worries that extending the structure would cause a loss of amenity did not compensate for the distress heaped on families at risk.
Mr McDonald added: "Residents would be quite happy to have their scenery blocked if it meant having a dry house."
Retired offshore worker Bill Cooper was forced from his seafront home in Portessie for six months after a "mini tsunami" laid waste to it in 2013.
"Something like that has a massive impact on your life", he said.
Hopeman resident Dennis Slater, who was recently elected as a councillor for Heldon and Laich, said flooding had caused the coastal community great anguish.
Mr Slater said: "Last year heavy rain caused a huge flood, which led to a road giving way and spreading an avalanche of water and pigs' muck down through our village."
Under an £830,000 alleviation scheme, flood waters will be diverted from homes via a cut-off channel to the south of Hopeman.
Committee members agreed in principle to direct £280,000 towards protection works at Dallas, but requested a site visit before the funds are allocated.
Despite the local authority's consultancy manager Dave Gowans saying the village already had sufficient protection in place, local councillors argued something ought to be done due to the damage caused in the last flood.
Councillors were however, advised it would not be practical to install flood alleviation measures at Arradoul, and councillors instead elected to look at improving drainage systems to help eliminate any risk from surface water.
The plans will proceed to full council next month, having been given the seal of approval by economic development and
infrastructure services members.