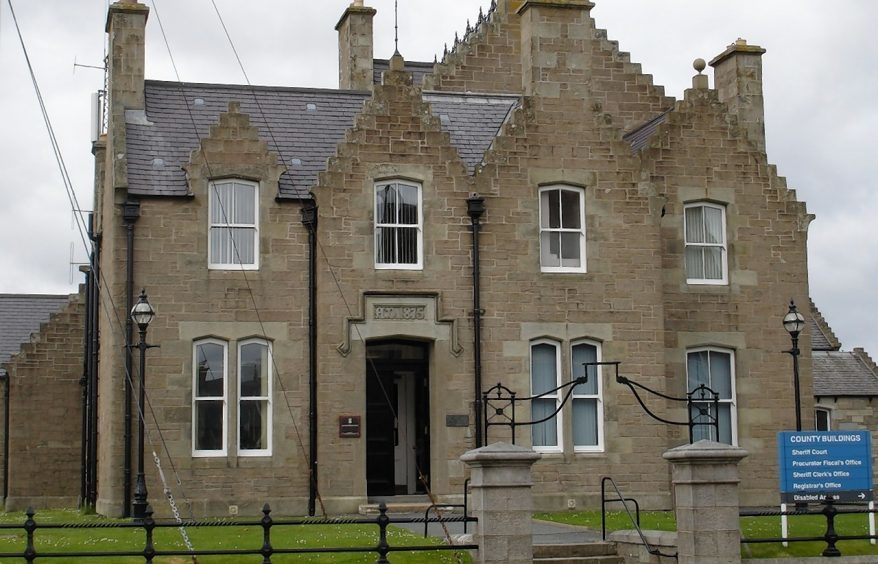 A construction worker on the Shetland gas plant has been jailed for five months after he threatened to stab and kill partygoers in a house in Lerwick last month.
Lerwick Sheriff Court heard yesterday that Alexander Nicholson, 25, of 26 Limefield Crescent, Bathgate, was already drunk when he went to a party in the town's Hangcliff Lane after a night in the pub on April 18.
His only recollection of the night was that someone punched him in the face, at which he picked up a kitchen knife from a work surface and started brandishing it about and making threats.
It took one woman half and hour to calm him down, persuade him to drop the knife and leave the premises.
Nicholson was arrested later and refused bail on April 22 when he admitted threatening behaviour by brandishing a knife and issuing death threats.
Defence agent Tommy Allan urged the court to consider placing Nicholson on a tag at his home address, where he supports his mother who looks after his children.
He added that though his client had lost his job at the gas plant, he hoped to be able to find building work closer to his home on the new Forth crossing.
However, Sheriff Philip Mann said he had no confidence that Nicholson would abide by any court order, having committed this offence while on bail and with 71 hours of community service to complete from a previous sentence.
Jailing him for 21 weeks, reduced from 32 due to his early plea, the sheriff said this was a serious offence in which Nicholson had deliberately armed himself with a knife.