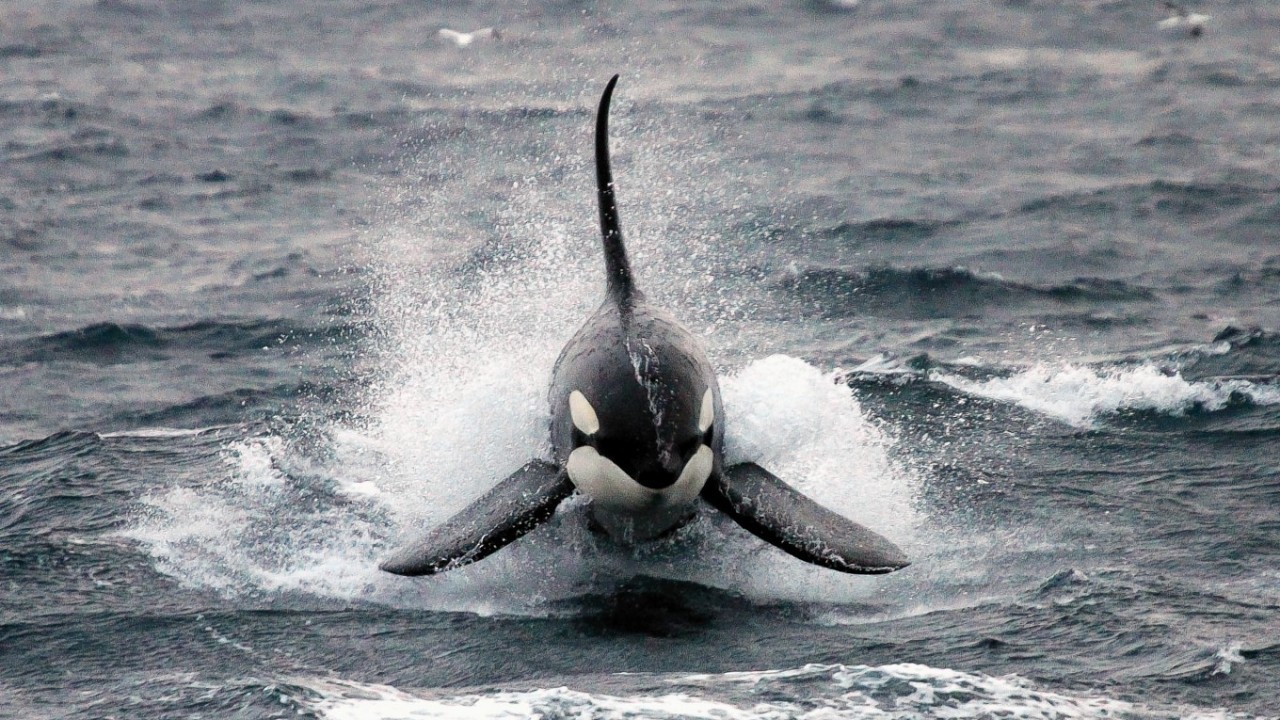 An amateur photographer has captured a stunning picture of a whale off the Scottish coast.
Fisherman John Lowrie Irvine was two miles off Foula, west of Shetland when the orca whale sailed through the air.
The 50-year old quickly grabbed his camera – a move which produced quite stunning results.
Every year John tries to take pictures of the orcas and he was delighted with the images he captures on Tuesday.