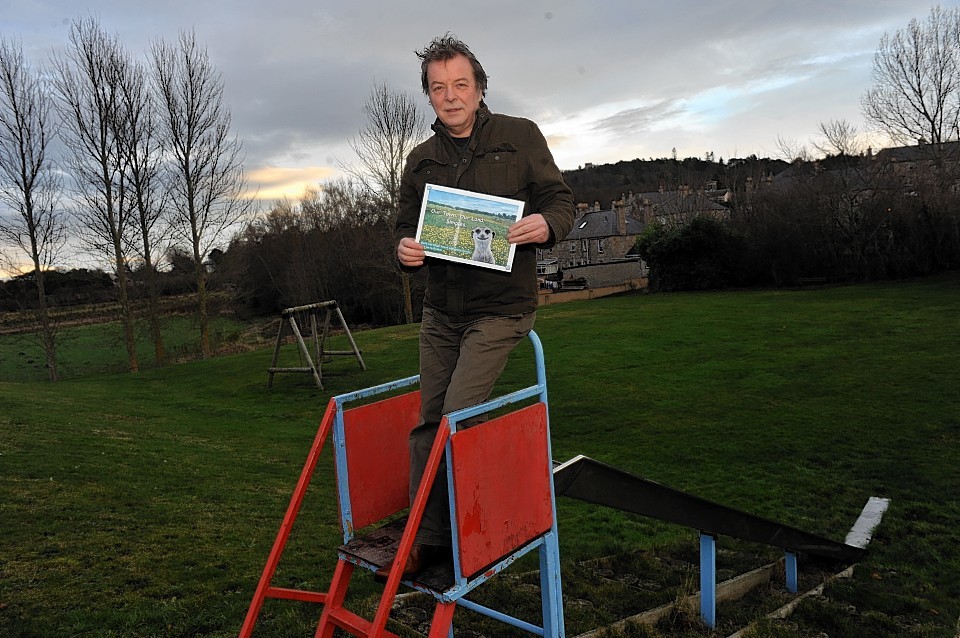 A Moray town is looking towards a brighter future after the local authority rejected unpopular plans to create a retail park on a chunk of common good land.
Community leaders say Forres has been in "limbo" for years, as the possibility of a £20million complex on Bogton Road deterred traders from the town centre.
But last week Moray Council's policy and resources committee unanimously voted to throw the plans out, after learning developers were counting on the authority to cover any losses the project incurred.
Now volunteers have launched the Forres 2020 Vision scheme, allowing locals to have their say in determining the town's destiny.
The volunteer-led project, which is supported by Moray Council, invites locals to pinpoint improvements they would like to see enacted over the next decade.
Suggestions will be incorporated into future design schemes for public spaces such as Bogton Park.
Over the next few weeks a large 3D model of the town will created at Forres Town Hall, detailing the changes residents are most keen to see.
The action plan will be used to shape the council's local development strategy over the coming decade.
Stewart Noble, chairman of Forres Community Council led the resistance to Redco Milne's Bogton plans.
Mr Noble said that the council's move to banjax the Aberdeen-based developer's 4.4 acre scheme was "very timely".
He said: "Now traders can develop their plans to make our High Street more vibrant, and Redco Milne can focus on the land they already own in the town.
"This is very timely news, and the Forres 2020 Vision project can kick off with the opportunity for Forres folk to decide what happens on our common good land at Bogton and elsewhere.
"There have already been suggestions for a hotel, a car park for Forres Mechanics FC, a skateboard park, bike circuits and many other ideas. "Residents will decide what we need for the future."
The full council still needs to ratify the committee's decision to veto Redco Milne's proposals, but Forres councillor Aaron Maclean said the risks were such that the decision was unlikely to be overturned.
Public discussions are running at the town hall from 10am-noon on Tuesdays, and from 7pm-9pm on Thursdays.
People looking to get involved with the project can contact forres2020vision@gmail.com or call 07843 842890.