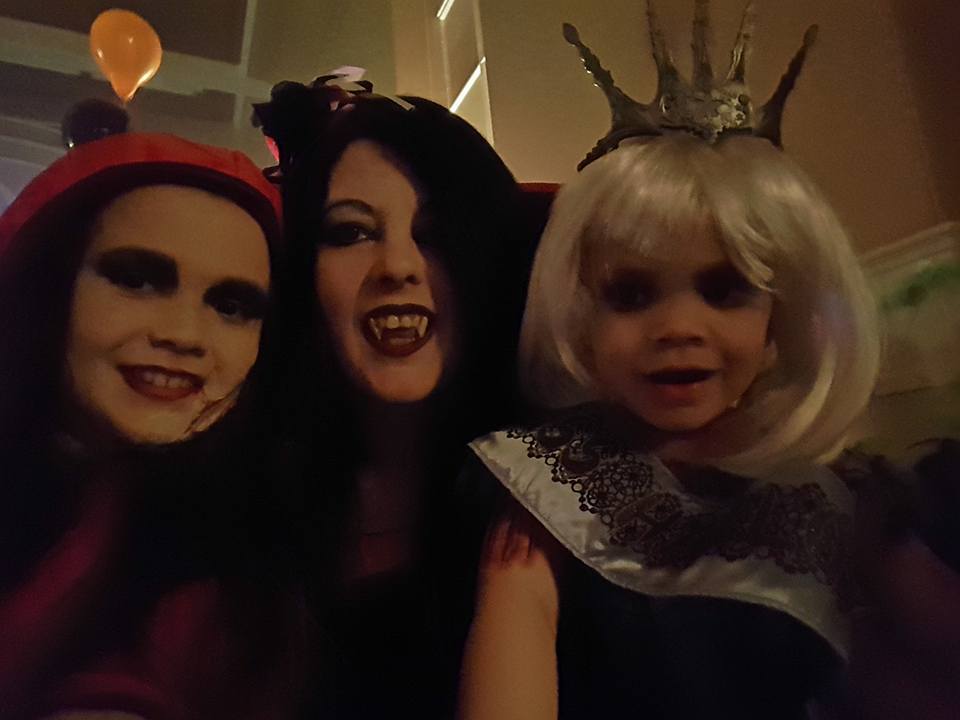 A Moray toddler marked a milestone in her battle back from cancer at the weekend when she was guest of honour at a charity fundraiser.
Forres three-year-old Eileidh Paterson dressed up as a prom queen and joined the fun at Logan's Fund's Halloween party in Lossiemouth.
Eileidh captured hearts across the north-east earlier this year when her mum Gail fundraised £125,000 so she could go to America for pioneering treatment.
After months of intensive therapy she conquered high-risk neuroblastoma in June, and has since crossed the pond twice to receive drugs designed to prevent a relapse.
Now on the road to recovery, the youngster is beginning to take part in social customs other toddlers take for granted.
However, despite receiving the all-clear, Eileidh still attends regular medical appointments as she recuperates from the devastating condition.
And when was admitted to hospital on Wednesday after her feeding tube became dislodged, Ms Paterson feared Eileidh may not make the ball.
But the outgoing three-year-old bounced back in time for the weekend and had a "brilliant" time at Saturday evening's event, meeting new friends and dancing late into the evening.
Ms Paterson, who accompanied the tot and her 11-year-old sister Cerys to the party, said: "Leading up to the dance it was all Eileidh could talk about, she was so excited for it.
"It was the first proper dance she'd been to, and I was worried she could find it daunting, but she had a brilliant time."
During the evening Eileidh grew attached to a new pal who she spent much of the night playing with.
"She usually only gets to make friends at hospital, so it was nice to see that," added Ms Paterson.
Ms Paterson also expressed her gratitude to Logan's Fund, who last year took her other daughter Cerys on a day out to celebrate her birthday while Eileidh was in hospital.
Saturday's Ball in the Hall event, which took place at Lossiemouth Town Hall, raised money to combat neuroblastoma.
During the evening there was a disco, games, and a special dance by the Spook Squad from Lossiemouth's Rock Academy.
Logan's Fund is named in memory of three-year-old Logan Main, from New Elgin, who died from neuroblastoma in 2009.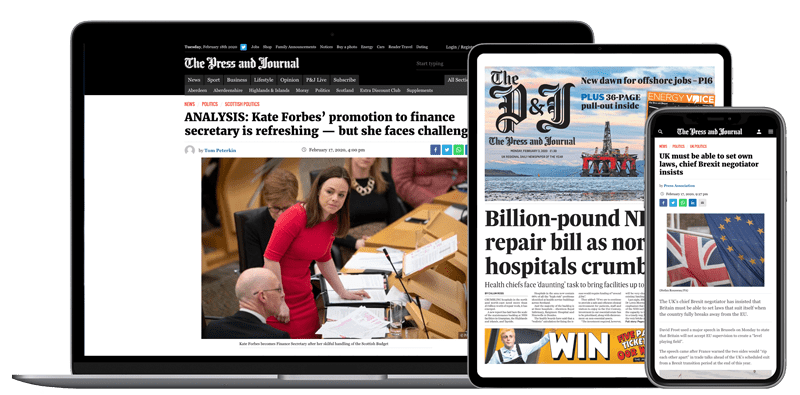 Help support quality local journalism … become a digital subscriber to The Press and Journal
For as little as £5.99 a month you can access all of our content, including Premium articles.
Subscribe