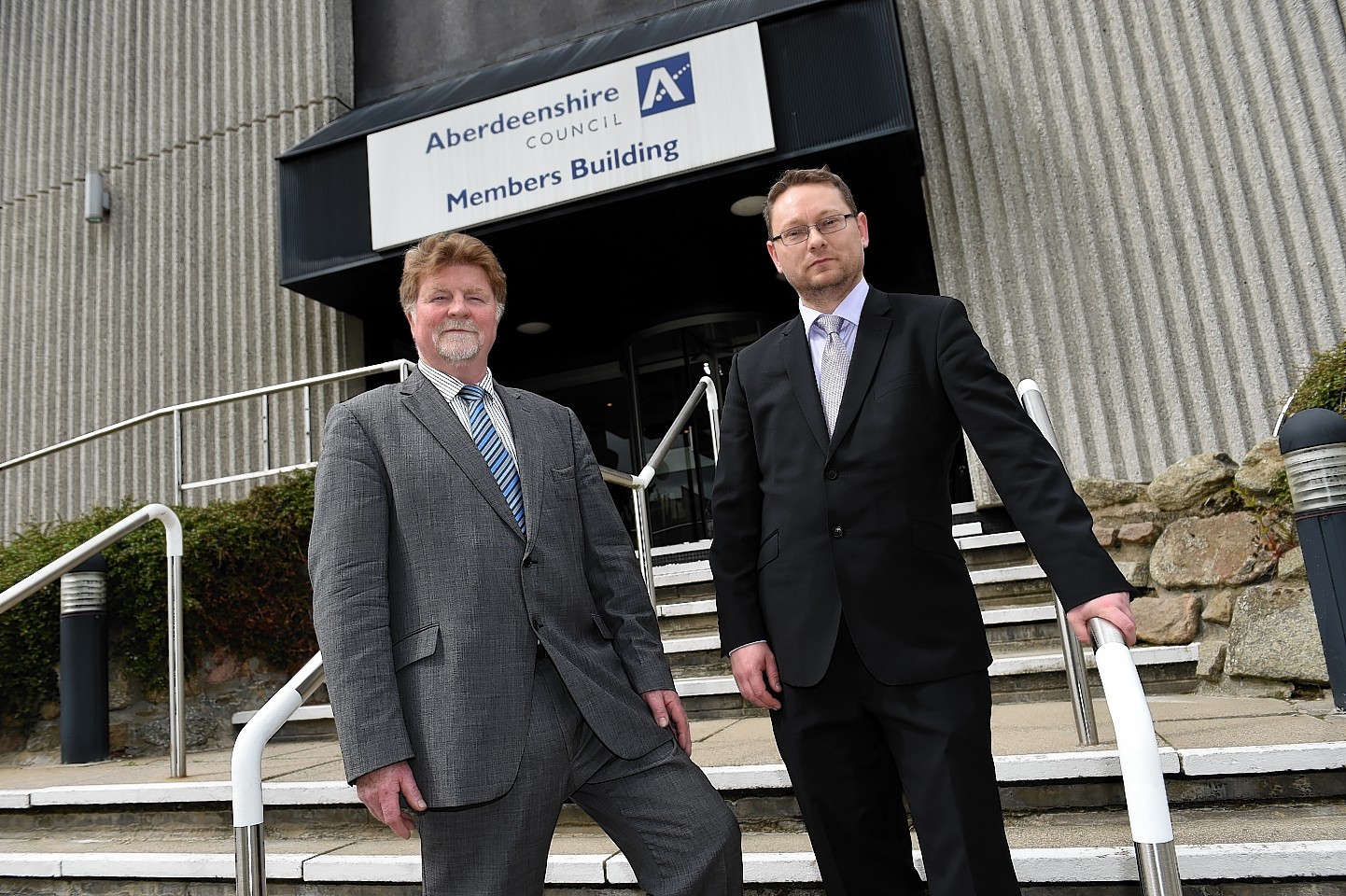 Senior councillors have committed to increase the number of affordable houses in Aberdeenshire.
The pledge was made by councillors during a tour of the Martin Brae affordable housing development in Inverurie.
Council co-leaders Cllr Martin Kitts-Hayes and Cllr Richard Thomson are among those involved.
More details will be set out at the full council meeting on Thursday November 19.
Cllr Martin Kitts-Hayes said: "Despite the recent drop in house prices, affordability in Aberdeenshire is still a major barrier to us being able to recruit and retain key workers in the area.
"We need to build more affordable housing on top of those the council is already committed to building.
"We will work with partner organisations, Scottish Government and developers in order to achieve this."
The visit to Martin Brae was part of a series of visits during the day which involved meeting tenants' representative groups, people on the housing waiting list, people in temporary accommodation and the council's homeless prevention team.
Cllr Richard Thomson added: "The lack of affordable housing creates real challenges for Aberdeenshire Council and it is not an issue we can tackle on our own.
"However in the next few weeks we will be setting out how we will play our part to reduce the amount of time people wait for a home."