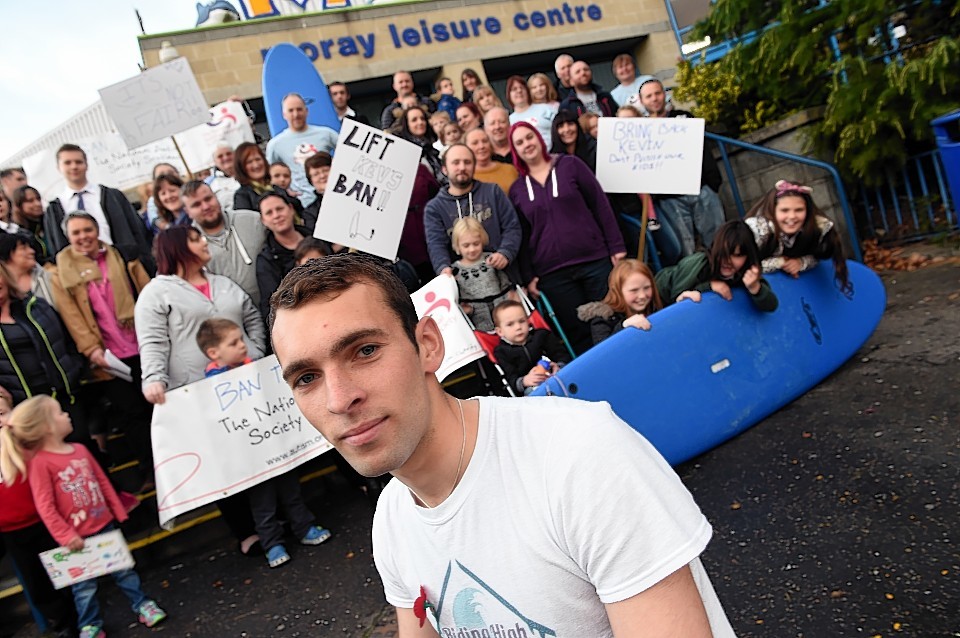 A Moray surfing instructor barred from entering his local pool is "beyond frustrated" that mounting efforts to repeal his contentious ban have yielded no response from officials yet.
Charity volunteer Kevin Anderson has been ordered to stay out of Moray Leisure Centre after staff raised concerns he was teaching autistic children in water towards the deeper end of the pool.
Though Mr Anderson is adamant lessons took place in shallower lanes, he was sent a letter advising him of his three-month ban from teaching.
The classes, which are run in conjunction with the National Autistic Society for Scotland, attract around 35 children – who say they have been left heartbroken by their sudden cancellation.
Charity leaders had appealed to Moray Leisure Centre manager Steve Ash to overturn the ban, stressing the rigorous safety checks Mr Anderson undertakes before every session.
But their pleas for a meeting have gone unanswered, and in a show of defiance scores of youngsters and their parents staged a protest outside the Elgin venue last week.
Mr Anderson had hoped the demonstration would convince officials of the strength of feeling, and persuade Mr Ash to work out a resolution.
However, no response has been forthcoming.
Last night, the instructor said he feared that the popular lessons could remain on hold over winter.
"It has now got beyond frustrating that, despite all of our support, those within Moray Leisure Centre management have not responded in a manner that fits the severity and impact of this matter," he said.
"We will not give up the fight, we will continue to take our complaints to the council and our elected officials.
"This horrendous management of our publicly funded facility can not be allowed to continue."
Moray Leisure Centre management are yet to address the backlash that has grown in recent days.
Staff at the venue yesterday advised that Mr Ash was not there, and said no-one could offer a comment in his absence.
Previously, the manager stressed that the decision to bar Mr Anderson was made purely on health and safety grounds.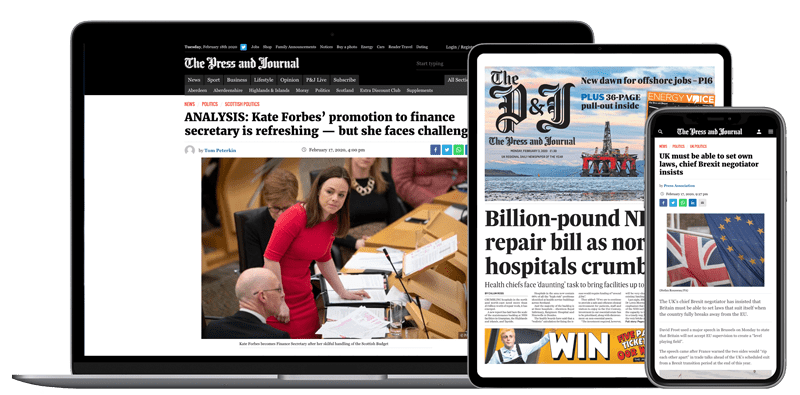 Help support quality local journalism … become a digital subscriber to The Press and Journal
For as little as £5.99 a month you can access all of our content, including Premium articles.
Subscribe