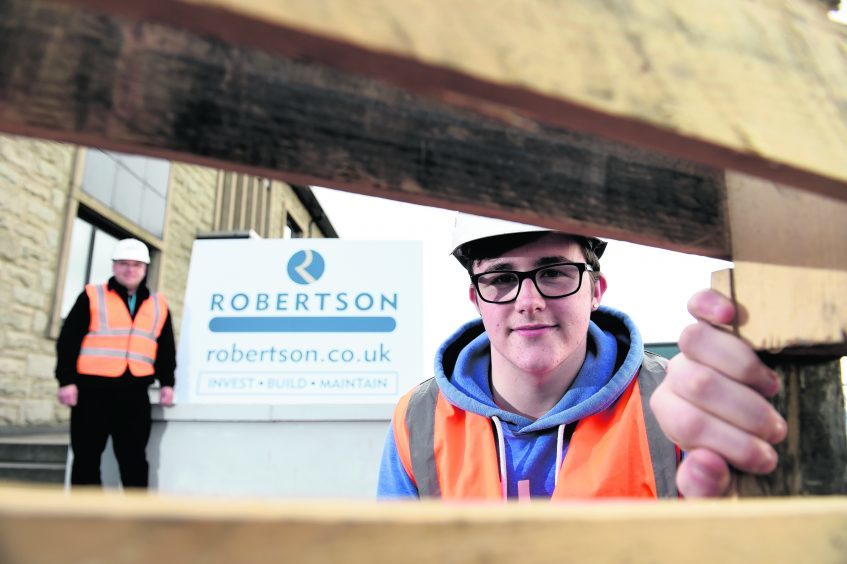 The Press and Journal's Apprentice 100 campaign has today reached and surpassed its target with a month to spare.
We launched the initiative on September 4, with the aim of giving young people in the north and north-east of Scotland a pathway to successful careers.
We asked employers in the region to answer our call by creating a total of 100 apprenticeships in 100 days.
A Scottish infrastructure firm which has its roots in Moray has now helped us achieve the feat by vowing to recruit a trio of new apprentices.
The commitment from Aberdeen-based Robertson Eastern means we have created 102 new jobs in just over 70 days – and there are plenty more pledges on the way.
Robertson Eastern, which has been based in the Granite City since 1989, has built youth development into its strategy over the years, with 15% of its 70-strong workforce aged 16-24.
Robertson flagship projects include the Emergency Care Centre at Foresterhill and the Royal Aberdeen Children's Hospital.
It is part of Robertson Group, which was founded in Elgin by Bill Robertson in 1966.
The group directly employs more than 1,600 people across 18 separate businesses, including a property arm in Inverness.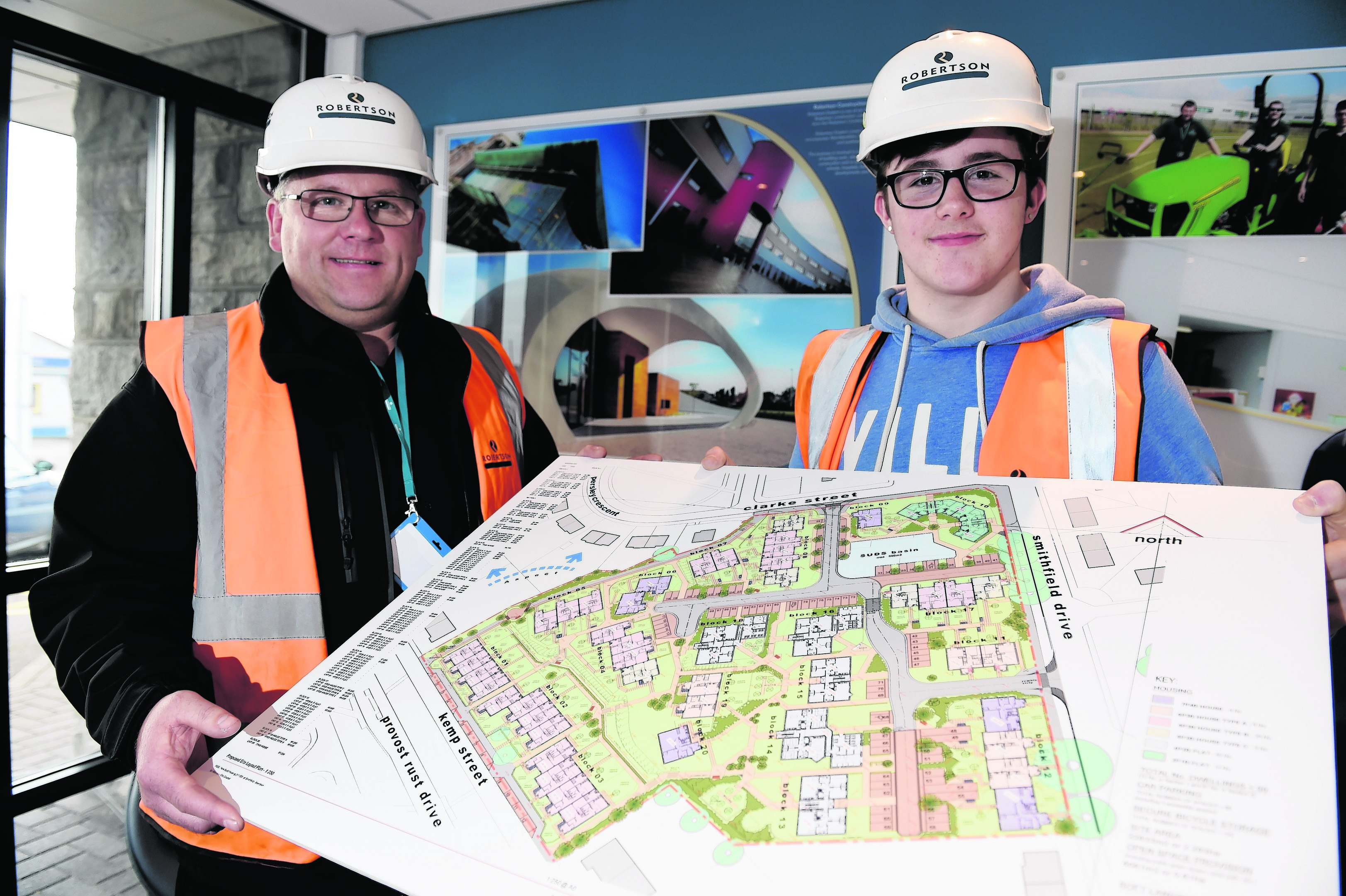 The three successful candidates for the new roles will learn from mentors at the firm and will have individual training plans prepared for them.
They will receive the same level of support as Cameron MacLeod, a 16-year-old from Insch who has been a trainee joiner at Robertson Eastern for the past five weeks.
In that short space of time, he has learned about health and safety and different methods of jointing timber at college, and has also been onsite
under the supervision of his assigned journeymen.
Cameron said he had thoroughly enjoyed his introduction to a trade for which he has a knack.
He said: "I did not really consider a career in construction until third year, when I discovered my key skill was in woodwork. Teachers noticed a big progression; I was producing a high level of work. They said if I ever thought about being a joiner, I'd probably do well. I put a lot of thought into it and decided to give it a go."
Robertson will be hoping Cameron can follow in the footsteps of site manager Steve Anderson, who has made a big impression since joining 32 years ago.
Mr Anderson is one of four "25 club" members at Robertson – people who have been at the firm for more than a quarter of a century.
Mr Anderson said Robertson goes the extra mile for its employees by training to a good standard and focusing on safety.
He said: "Robertson has been a really good company to work for. It's taken me through from apprentice to foreman joiner to site manager. The firm has provided all the training and support I could have asked for."
Robertson Eastern regional managing director Keith Taylor said apprentices are key to the company and have a real opportunity to progress into management or increase their skills as craftsmen.
Mr Taylor said a number of former apprentices are on the firm's management-and-learning development programme, and that two of his division's senior managers started as apprentices before coming up through ranks.
"Over the years, we have taken on a lot of apprentices, and Steve is testament to that," he said.
"Other apprentices are now on management-and-learning development programmes, too. Hopefully, they will follow in Steve's footsteps."
The three positions will be advertised in the "people" section of the Robertson Eastern website in the coming months: www.robertson.co.uk/people/current-vacancies