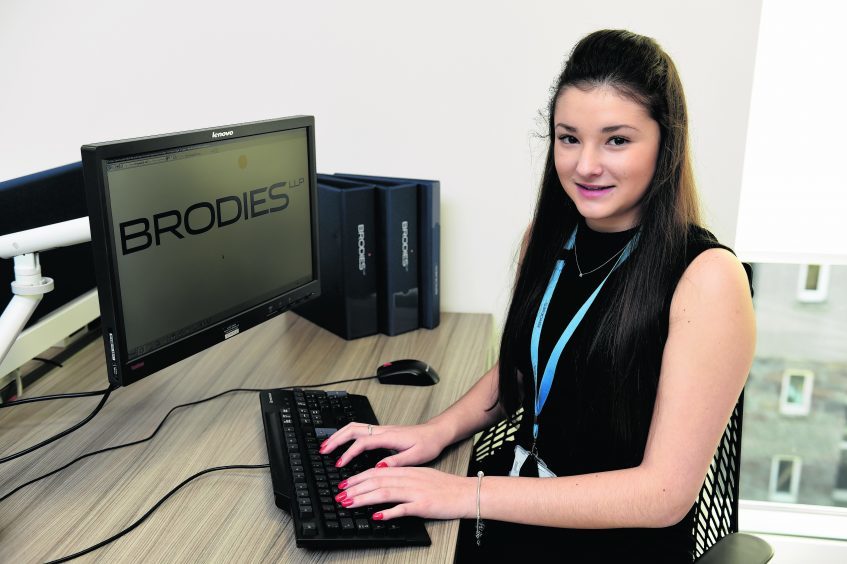 The Press and Journal has helped another promising north-east youngster find their dream job.
Scottish law firm Brodies joined our Apprentice 100 campaign at the start of October after vowing to hire a secretarial support assistant at its new office in Aberdeen.
And just a matter of weeks after advertising the post in the Press and Journal and online, Brodies had picked its ideal candidate.
Bosses at the company said our campaign succeeded in highlighting the positive role apprenticeships can play in the region and played a part in improving the applicant pool.
Apprentice Megan Horne now has three weeks under her belt at Brodies and is settling in well.
She joins the list of talented youngsters who have already found jobs through our campaign.
The list includes Liam Livingston at Aiken Group, Jessica Logue at Thorpe Molloy, Jack Hall at Meldrum House Hotel, and Rory McCann at Converged.
Score Europe has also filled the five apprenticeship positions it created as part of our crusade to give young people careers of which to be proud.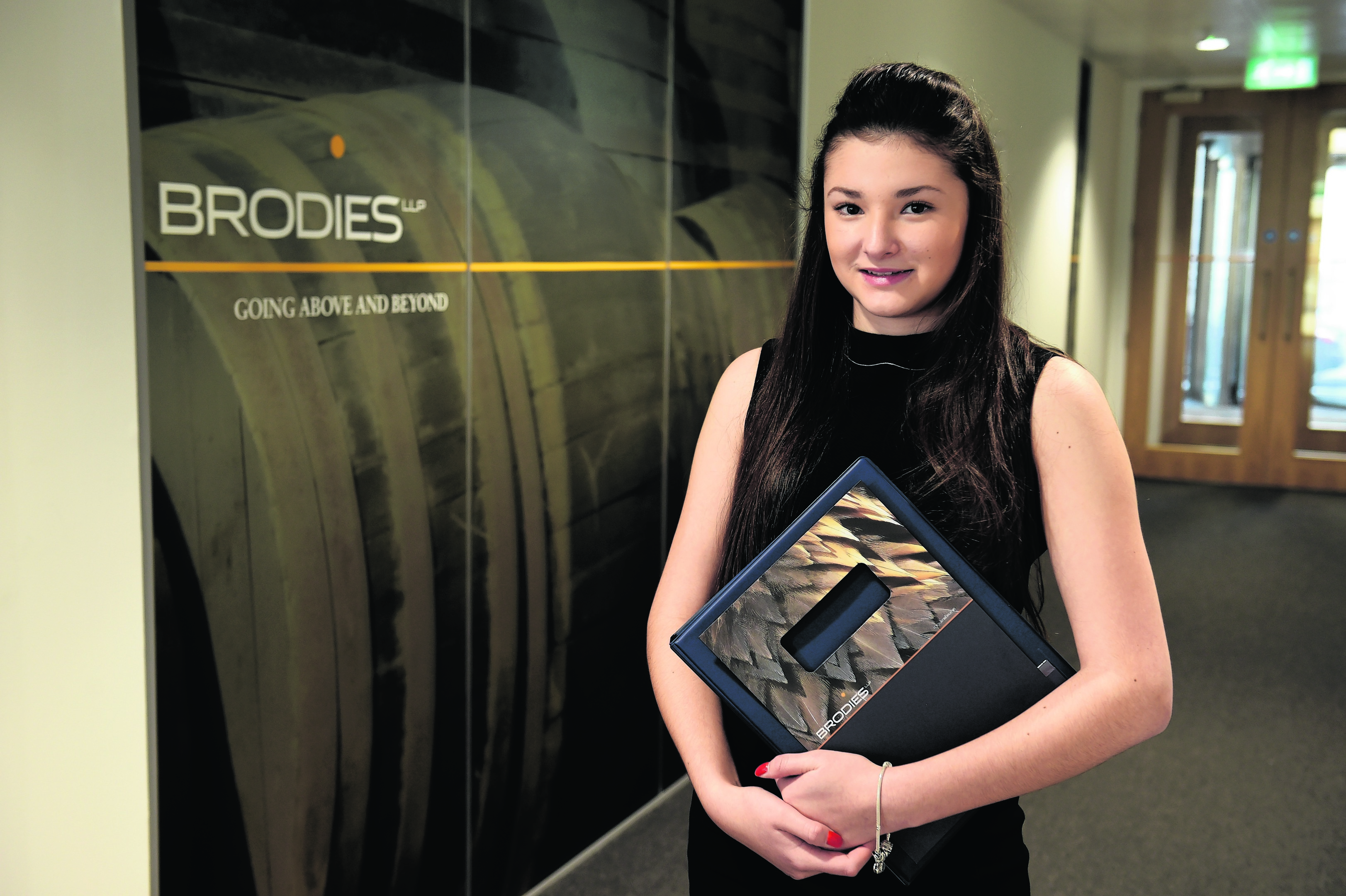 So far, she has been taking down dictation, typing up letters and getting used to the software Brodies uses to manage documents. She will get involved in the client billing process at the end of the month.
Megan, 16, says she is grateful to the Apprentice 100 campaign and Brodies for giving her a chance to show what she can do.
Megan said she had always been keen on a career in the legal profession, but that it was our initiative that put her on the path to success.
"I heard about the Apprentice 100 campaign and had been following it. I noticed the job at Brodies and decided to apply," she said.
"Everyone here at Brodies was really helpful in letting me know what I needed to do to prepare for the interview and assessment.
"I was nervous as I knew I would be tested on typing, but I managed to pass."
Megan added: "Apprentice 100 is a great idea which has benefited the area a lot.
"Apprenticeships are a good way of getting where you want to go. If employers see that apprenticeships are working through this campaign, more might be convinced to start hiring young people."
Irene McTavish, secretarial resource manager at Brodies, said the feedback about Megan from the executive assistants has been glowing.
Ms McTavish said: "Megan is settling in really well. She's very bright and is picking up the software systems well, so it has all been really good."
Brodies HR director, Kirstie McLennan, added: "The Apprentice 100 campaign has been a great success, not only highlighting the importance of apprenticeships in the region, but also advertising the great opportunities that are out there for those looking to start a new career.
"We were delighted with the response we received for this apprenticeship, and Megan was one of several high-quality candidates that we interviewed. We now look forward to helping her develop the skills she needs to progress in her career."