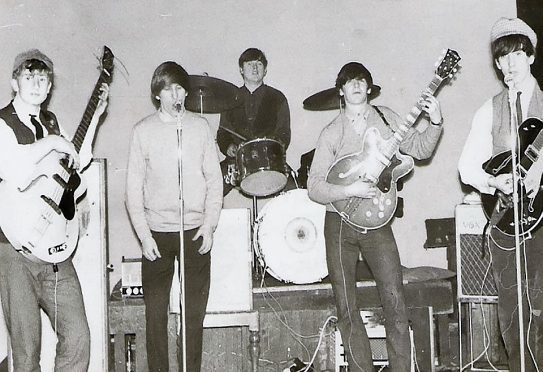 An aging rocker is urging north-east music fans to dig out old mementoes from his band's halcyon days.
Writing on the Wall played alongside The Kinks and Pink Floyd in their heyday, and were regular fixtures at music halls across the region.
The six-piece progressive rock group was active from 1967 to 1973, and still has a dedicated cult following today.
Bass guitarist, Jake Scott, is now keen to piece together Writing on the Wall's history and preserve the group's legacy for future generations.
During the late 60s and early 70s the band performed several shows at the Beach Ballroom in Aberdeen, and played to packed houses in Nairn, Buckie and Kinloss.
Their touring schedule was so frenetic – and their lifestyle so heady – that the rockers struggle to recall just how extensive their travels were.
At their peak the group encountered many legendary acts, playing alongside Black Sabbath and Deep Purple, and once completing a recording session with David Bowie.
They even caught the eye of DJ John Peel during one performance, and recorded a BBC radio session.
Mr Scott, now 70, said: "We were made out to be real rebels, and we played that part.
"Sometimes when I look back on it all I think I must be dreaming.
"We toured all over Aberdeenshire, Aberdeen and the north-east, we were just always on the go.
"Now we've recently launched a website and we're looking for photos, cuttings, ticket stubs and any other items of memorabilia relating to Writing on the Wall.
"Things like that really do bring back memories of the time.
"We'd even welcome stories from any fans that remember attending our shows, because I'm considering writing a book."
The guitarist added that the band were never awestruck by the influential musicians they encountered, as they viewed them simply as peers.
"It was a competitive business," he said.
"If we were on the same show as these people we wanted to outperform them."
Mr Scott's quest comes at a time when the band has experienced an unexpected resurgence.
Material the group believed they lost in 1972 has recently been recovered in their former manager's attic, and has been released as an album – entitled the Rockfield Sessions.
Mr Scott can be reached via e-mail on jscottbass@hotmail.co.uk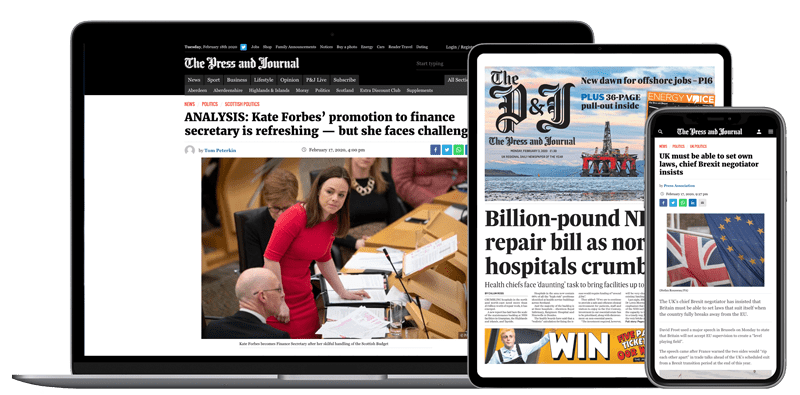 Help support quality local journalism … become a digital subscriber to The Press and Journal
For as little as £5.99 a month you can access all of our content, including Premium articles.
Subscribe