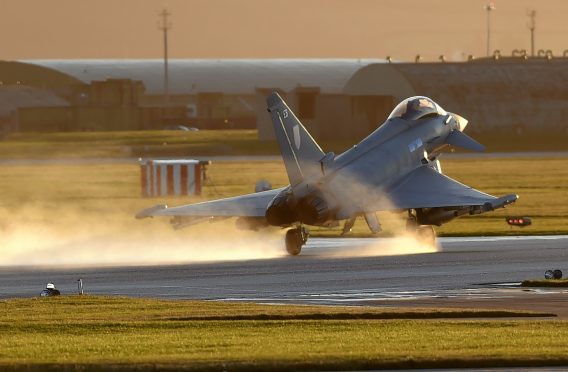 RAF Lossiemouth top guns will be taking part in air strikes over Syria within hours.
Last night's vote in the House of Commons means that six Typhoon jets from the Moray airfield will be deployed as part of action against the Islamic State terror group.
Throughout yesterday afternoon the base was a hive of activity – but experts say it was telling that some key aircraft had been withheld from the routine training exercises.
It is believed that in the run up to last night's crucial vote, selected Eurofighter Typhoon planes remained indoors as they were prepared for combat.
With six jets being deployed to supplement strikes on ISIS, it is expected that personnel at the station were readying eight craft for possible use.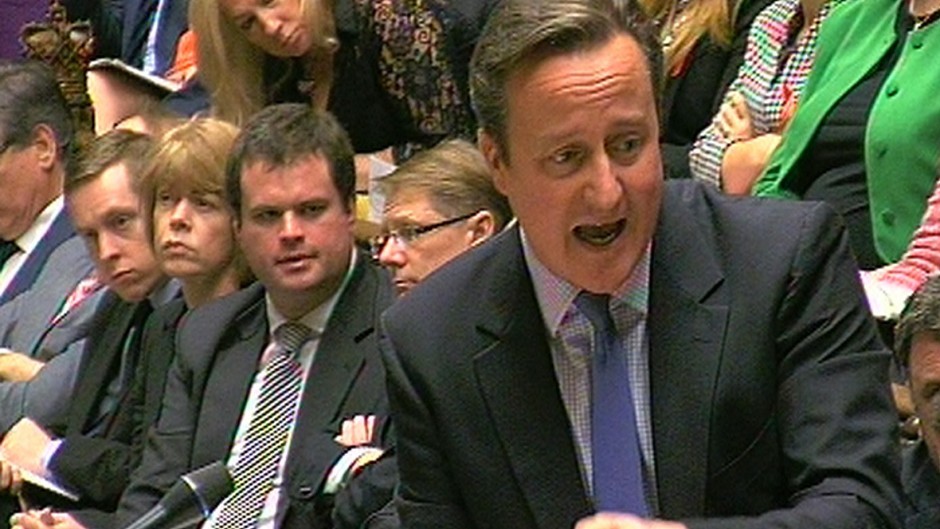 Last night, a former RAF engineer told the Press and Journal that he expected Lossiemouth-based crews to be taking part in the action "by the weekend".
He added: "It won't be a very nice Christmas for some people, they could be there for a while.
"But whatever pilots and ground crew are chosen to go over there, they will be some of the best the RAF has to offer.
"This is what they train so extensively for, and there is no doubt they will be ready.
"Whoever they pick for the missions will be experienced.
"These will be pilots who have flown in operations in Afghanistan at least two or three times."
Though the base was placed on standby as top brass awaited a verdict from Westminster, flying sessions continued as normal at RAF Lossiemouth yesterday.
A spokesman for the airfield said: "There were no different flying activities with either the Tornadoes or the Typhoons, normal pilot schedules were maintained."
New station commander Paul Godfrey took over at the helm of the station last week, and on his appointment he said air crews were at a "very high level of readiness" .
He said: "My predecessor has left the station in outstanding shape, and at a very high level of readiness to conduct a wide range of operational activities."
Typhoon jets have not been used in the fight against ISIS so far, but they played an important role during operations in Libya in 2011.
The jets are each piloted by a single crew, and carry the Paveway bombs which are used to hit larger targets.