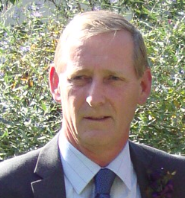 A Moray woman spoke of her relief yesterday after her husband who had been missing for days was found "safe and well" in England.
Anne Burbage launched an emotional appeal for information yesterday afternoon urging her partner, Michael, to get in touch after he vanished after leaving his work in Keith on Friday.
But just 30 minutes after appealing for information through the police, Mr Burbage contacted officers to let them know he was OK.
It is believed the 56-year-old had travelled to England over the weekend. Officers met him at an undisclosed location shortly after 3pm yesterday afternoon.
Mrs Burbage, who lives in Findochty, said she was "very relieved" that her husband had been traced, but declined to comment on his disappearance any further.
Police later confirmed that Mr Burbage had been discovered "safe and well" and thanked members of the public for their help as they tried to track him down.
Mr Burbage had last been seen in the Mid Street area of the town.
His wife had said it was "out of character" for him to take off without notice.
In a statement released by police yesterday, she pleaded for anyone with information on Mr Burbage's whereabouts to contact police as a matter of urgency.
She said that the longer she went without hearing from him, the "more and more concerned" she grew for his welfare.
Detective Inspector Norman Stevenson said officers investigating believed he may have travelled to Wales in a red Kia Ceed car.
The inspector added that it was "only natural" that his family were becoming "increasingly anxious" as time wore on.
Mr Burbage is originally from Nottingham and also frequently visits the Inverness area, as well as Aberdeen and Aberdeenshire.