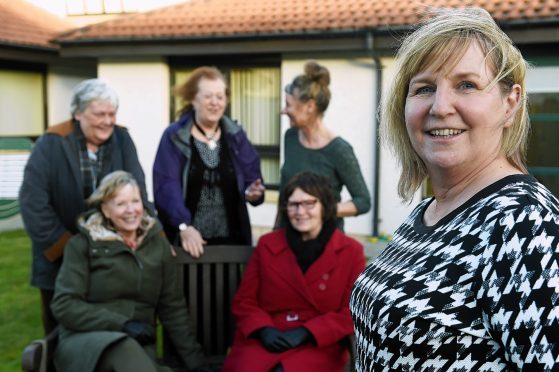 A Moray charity has marked a decade of offering women in the area a safe haven from domestic abuse.
Moray Women's Aid held a gathering at the group's Elgin base yesterday to celebrate its tenth anniversary.
Since being formed as part of a Scottish Government drive in 2005, the group's staff roster has almost quadrupled, from just four women to 15.
And this year alone, the initiative has supported 345 women who have suffered at the hands of violent partners.
In the most severe cases the group offers shelter for families which have endured abuse, and this year it has provided rooms at its Marleon House premises to 95 women and 60 children.
The group's services manager, Elle Johnston, said: "We deal with difficult, complex situations, but we have a very strong workforce.
"We have helped a phenomenal amount of women, and their children, going through very tough times."
Elgin City South councillor Graham Leadbitter has served on the group's board of directors for the past six years, during which time it has become apparent to him how crucial the service is.
Mr Leadbitter said: "In my time with Moray Women's Aid it has supported more than 1,000 women – which shows you the scale of domestic violence in Moray.
"This year 345 women have contacted the group, which is almost one a day.
"That is a statistic society should be ashamed of, and it shows how serious the need for this help is."
Moray hairdresser Stacy Devlin says the charity offered her some invaluable assistance as she struggled to emerge from an abusive relationship.
Last week the 22-year-old's former partner, Liam Smith, admitted to charges of assault at Elgin Sheriff Court.
She said: "Moray Women's Aid were an incredible help to me, and I don't think they get enough credit for what they do."