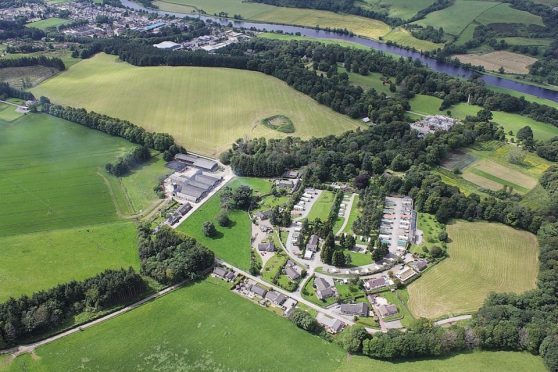 A caravan park at the heart of the Speyside tourist industry has gone on the market at an asking price of nearly £700,000.
The Aberlour Gardens Caravan and Camping site has played a key role in accommodating visitors keen to traverse the region's famous whisky trail since it opened in 1978.
The five acre plot is nestled within a Victorian walled garden and is walking distance from Aberlour.
The venue has permission for 38 static caravans and 35 touring caravans, as well as space for camping.
Despite having a "brilliant time" running the site for the past 12 years, owners Simon and Denice Blade have decided to call it a day.
Mrs Blade, 59, said: "We have had a brilliant time in Aberlour, and have developed a little community among the people who have been here for a long time.
"We feel we have become very much a part of the Aberlour community, and we try to support the local economy in any we can.
"We buy as much as we can locally, and get involved in different activities in the village.
"It has been brilliant, but for a mixture of health and personal reasons we have decided now is the time to retire."
Mrs Blades, who is originally from Kent, moved to Speyside with her husband in 2003 after they decided to take over the park.
She said she has already had several potential buyers inspect the site with a view to purchasing it, and has impressed upon them the need to retain its place in Aberlour.
The Savills estate agency has placed the venue for sale, with a guide price of £695,000.
A three bedroom bungalow with adjoining shop and reception for the new owner is included in the sale price.
Savills associate director, Richard Prestwich, said: "Aberlour Gardens has been developed to a high standard, and is a well established business that has been consistently trading well.
"This is fantastic opportunity to purchase a really superb caravan park."
In 2006 Aberlour Gardens won a top accolade in the David Bellamy Conservation Awards, which celebrates the UK's chief providers of green holidays.
The famed environmental campaigner said he was "extremely impressed" with the venues approach to wildlife.
In 2010 the complex was crowned as the best in Scotland in a poll conducted by the Practical Caravan magazine.