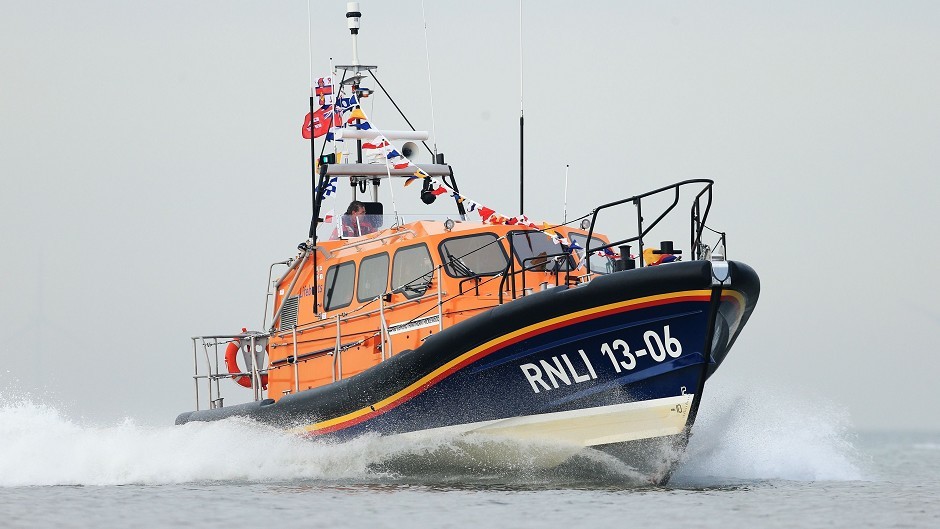 Coastguard teams are searching waters between Banff and Macduff after a person was spotted sitting on a bridge above the stretch of water.
A coastguard spokesman said one of its staff members initially saw someone on the bridge, but when they looked again they were no longer there.
The spokesman said the person could have left but did not want to rule out the chance they were in the water.
Two coastguard rescue teams from Banff and Gardenstown were called about 8pm as well as a lifeboat from Macduff.
The search was stopped at 10pm and nothing was found.
The coastguard said there was no indication anyone had fallen into the water.