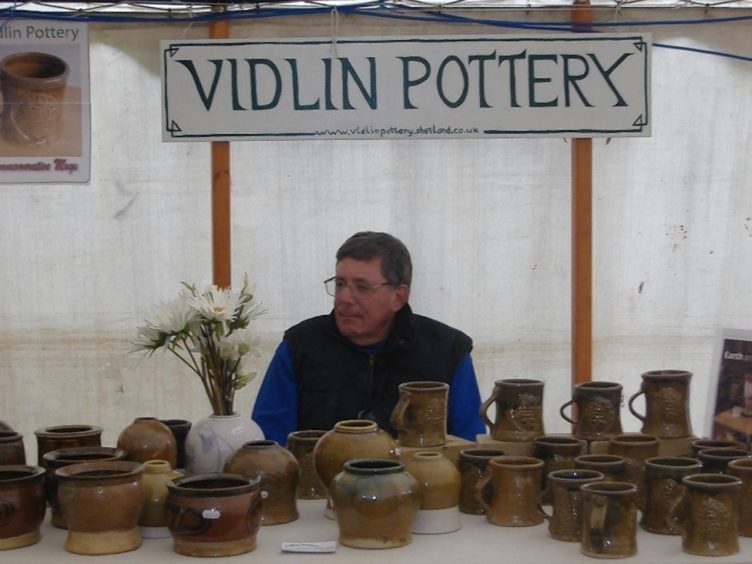 A row has erupted after a 78-year-old man with a suspected broken hip left waiting more than three hours at his Shetland home for an ambulance.
John Jacobs, a potter from Vidlin, hurt himself badly when he fell on ice outside his home on Sunday morning and a 999 call was made just before 9.30am.
There should have been a choice of two ambulances available at the time – but one of the ambulances was dealing with other calls. The second – normally on shift at 7am – was not available because the crew had attended a number of calls throughout the night while on call and were "booked off fatigued".
Ambulance control asked the fire brigade to attend and ensure Jacobs was warm and comfortable.
The Brae fire crew arrived shortly after 10am and took him into his porch to stabilise him and keep him warm. Grit was laid to make it easier for access, because Mr Jacobs lives down a steep track off the main single track road.
It was not until shortly after noon that an ambulance arrived on the scene and transferred the patient safely to hospital.
The incident comes in the wake of concerns about a lack of resources for the ambulance service within the islands.
Shetland MSP Tavish Scott said he had contacted SAS chief executive Pauline Howie asking for an explanation after local people got in touch with him in touch regarding the incident.
"I have worked with our local ambulance crews and know they are under real pressure and are not yet fully supported by their management," Scott said. "I have been pressing for greater investment in the Lerwick station and paramedic staff. This Vidlin incident makes that case all the more pressing."
A spokesman for the Scottish Ambulance Service said: "We received a call at 9.22 on Sunday 13 December to respond to a patient in Vidlin who had fallen.
"One ambulance, normally on shift at 0700, was not available to respond as the crew had attended a number of calls throughout the night during the on call period and were booked off fatigued.
"The other ambulance was dealing with calls at that time. Ambulance Control asked the Scottish Fire and Rescue Service to respond and maintained contact with them to ensure that the patient was stable and comfortable.
"The second ambulance was dispatched when it became free, arrived on scene at 12.13 and transferred the patient safely to hospital. Arrangements were made on Sunday morning to fly a paramedic to Shetland to provide additional support to local teams."
The spokesman added that an ongoing review of shift cover in Shetland was due to conclude in the new year and "in the meantime additional temporary cover is being brought into the area, as appropriate".