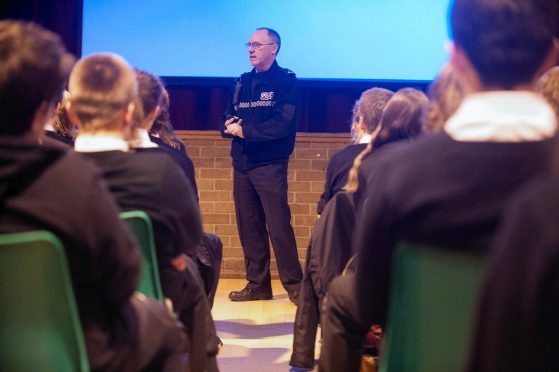 Police officers are visiting secondary schools across Moray and Aberdeenshire to warn pupils of the dangers of knife crime, after several recent incidents where youngsters have been found wielding the weapons.
Last week parents were left reeling when police announced that officers had been called to six knife incidents at secondary schools in the regions in the last month.
No injuries were recorded, but seven pupils have been reported to prosecutors over the incidents at schools in Turriff, Alford, Inverurie, Elgin, Buckie and Keith.
The revelation came only six weeks after 16-year-old Bailey Gwynne was fatally stabbed at Cults Academy in Aberdeen.
Yesterday, police liaison officers descended on schools throughout Moray and Aberdeenshire to warn pupils against carrying knives and to make them aware of the consequences if they are caught with one.
Pupils at Forres Academy listened intently as Constable Mark Potter took them through the harrowing ramifications that bringing a knife to school can carry.
Moray Council's corporate director of education and social care, Laurence Findlay, said the recent recovery of three knives at schools in Moray was unusual, and vowed that such incidents would be treated "with the utmost seriousness".
Mr Findlay said: "All eight secondary schools in Moray will be visited by a police liaison officer this week, when pupils will be reminded of the dangers of carrying a knife and the consequences for those who do.
"Possession of a knife or any offensive weapon is an offence, whether it happens in school or elsewhere, and the penalties can be severe.
"Although there have been three recent cases in Moray secondary schools involving knives, this type of incident is rare.
"However, the safety of pupils and staff is paramount and this week's visits by the police will help to reinforce the message that such behaviour is regarded with the utmost seriousness and will not be tolerated."
Aberdeenshire Council's head of secondary education, Vincent Docherty, added: "We are working closely with police colleagues in relation to three recent incidents involving offensive weapons being brought into schools.
"A series of assemblies will be held in Aberdeenshire academies this week, and the sessions are intended to get across a strong message."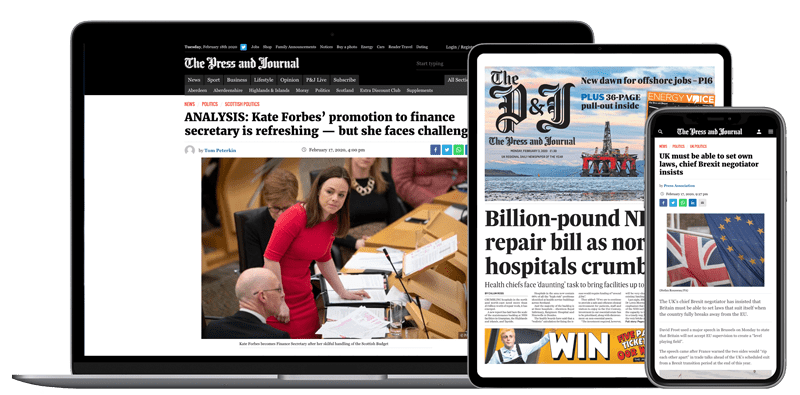 Help support quality local journalism … become a digital subscriber to The Press and Journal
For as little as £5.99 a month you can access all of our content, including Premium articles.
Subscribe