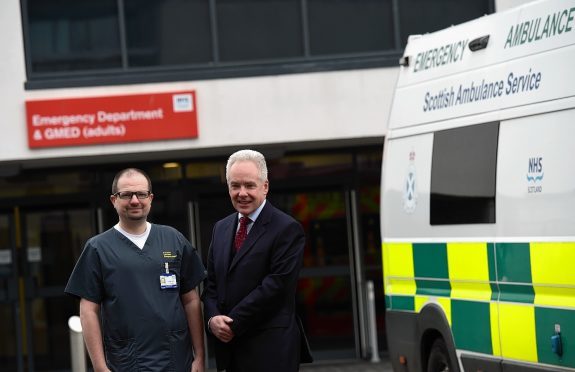 Health chiefs have urged the public to stay away from north-east casualty departments over the festive season – unless they have a genuine medical crisis.
They made the plea as they revealed 20,000 people have turned up at A&E units over the past 12 months when they were not emergency cases.
And new figures revealed more than two-thirds of weekend admissions to casualty nationwide are drink-related.
Staff at Aberdeen Royal Infirmary's A&E department have warned that patients turning up with non-emergency conditions can prevent them giving seriously ill people the treatment they need.
Some of the bizarre "ailments" they have had to deal with have included someone being unable to remove their false nails, and another patient being worried they had put the wrong seasoning in their food.
According to NHS Grampian staff, over the 12-month period from October 2014 to October 2015, 20,000 people arrived at ARI's A&E department when they were not genuine emergency cases.
That figure has soared as high as 30,000 in previous years.
Health bosses have made the appeal to the public as part of the Know Who To Turn To campaign and say the number of non-emergency cases reporting to casualty rises significantly over the Christmas and new year period.
Roland Armes, consultant in emergency medicine at ARI, said: "The biggest issue for myself as an emergency consultant is that the team I work with has to focus our resources on the most seriously injured, the most seriously unwell patients.
"In order to do that efficiently and effectively in a way that benefits those patients we need to ensure people who are presenting with less significant conditions, minor illness and minor injury, have alternative places to be treated that we can direct them to from the emergency department."
Last night, a north-east MSP said he was hopeful the campaign would help patients understand an "increasingly difficult" healthcare system.
North-east Conservative member Alex Johnstone said: "There has been a big issue in recent years with people turning to A&E because they do not know where to access primary healthcare or know where to contact because the system has become increasingly difficult.
"It's especially important at this time of year because this is the time when A&E departments get more people turning up because of GP closures.
"I hope the information given is consistent and accurate and it serves to reduce confusion rather than add to it, which could also be an issue."
NHS Grampian's chief executive, Malcolm Wright, added: "We will never turn anyone away who has a genuine medical emergency and are committed to providing people with the highest standard of care as quickly as possible but, in order to continue to do that, we need the public's help."
More than 140,000 homes in the north-east will be sent an information leaflet detailing the local healthcare options open to them.
Meanwhile, a study carried out by Newcastle University's Institute of Health and Society at a busy inner-city hospital revealed that, over a period of four weeks, alcohol-related attendance rose to 70% at weekends.
Researchers estimate the cost of this at £1million a year for any city hospitals facing similar demand.
The scientists behind the study have branded it an "avoidable burden" on emergency care.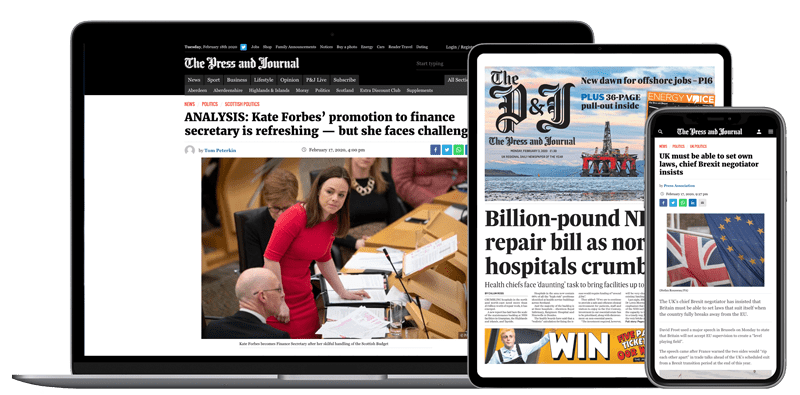 Help support quality local journalism … become a digital subscriber to The Press and Journal
For as little as £5.99 a month you can access all of our content, including Premium articles.
Subscribe