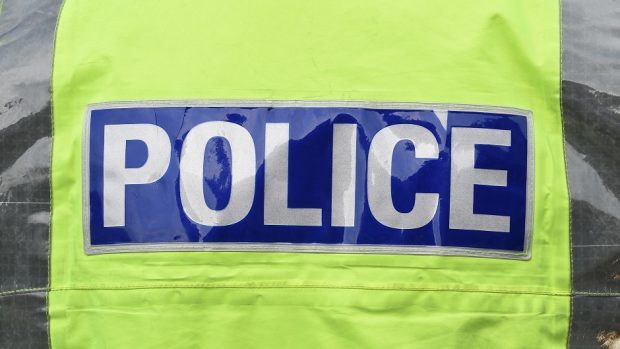 A young driver has been killed in a horrific New Year's Day crash.
The two-car crash happened on the B9089 Kinloss to Roseisle road at about noon.
Last night, police the man online as Daniel Gordon and friends flooded Facebook with tributes to him, describing him as a "good lad".
Mr Gordon, who was 24, and believed to be from Lossiemouth, was travelling in a Vauxhall Polo when the accident happened less than a mile east of Kinloss.
He collided with another Polo, which burst into flames, although the two people inside managed to escape.
Police confirmed the female in the car suffered a broken ankle, while the man was complaining of back pain.
Mr Gordon's dark green car veered from the road upon impact, with its left side severely damaged, and came to rest on its right side in a field.
Mourners took to social media last night to pay their respects and to extend their sympathies to his loved ones.
Fran Mitchell wrote: "RIP Daniel. Such a tragic waste of a young life."
Tasha Sutherland added: "RIP Daniel, heaven has gained another angel."
Hazel Lauder said: "Another young life taken to soon. RIP Daniel, you were a good lad."
The accident happened on a bend at Muirhead.
Nearby residents claimed the road is "notorious" for accidents but said this is the first fatal crash in recent memory.
One said that in just over a decade he had witnessed "about 50" accidents along the short stretch between Muirhead and Kinloss.
He said: "I moved here 11 years ago, and I've seen about 50 cars crash or come off the road along this small stretch.
"They can end up going through fences and into the woods, that is common, but I've never heard of anybody being hurt or killed before."
Forres councillor George Alexander said his thoughts were with the man's bereaved relatives.
Mr Alexander said: "It is known as a road where people sometimes travel too fast, but that isn't to say that is what has occurred here.
"I'm surprised that there has been an accident of this nature, as the road is very wide and should be able to accommodate two cars without any problem.
"But obviously when something like this happens your thoughts are always with the family that has been left behind."
A police spokesman confirmed that the road was reopened to traffic at about 7pm.
He said: "Investigations took place throughout the day, and council crews arrived during the late afternoon to clear up the road.
"Officers were called to the collision around noon, with reports that two cars had crashed and one was in a field.
"Two elderly persons received injuries that were not life threatening, a woman had a broken ankle and a male had back pain."