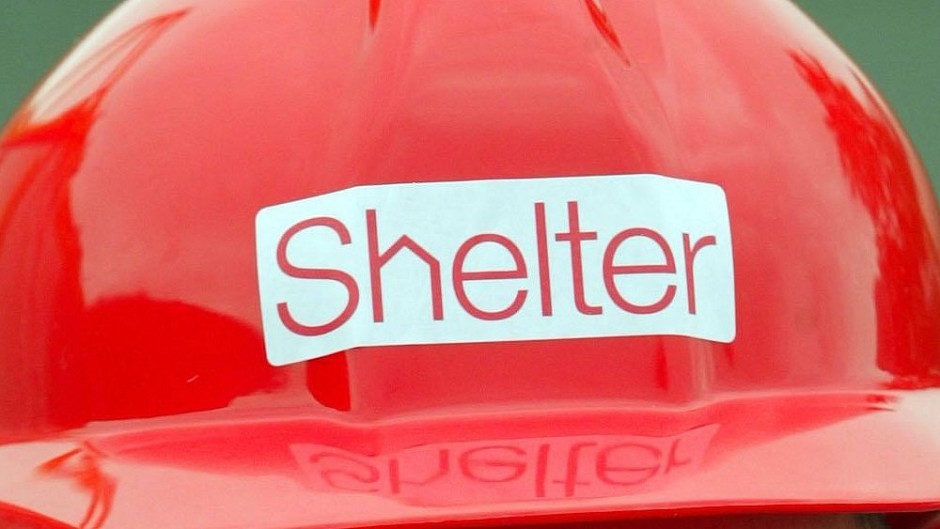 Homeless children spent almost one million days in temporary accommodation last year, according to a leading housing charity.
Shelter Scotland deputy director Alison Watson branded the figure "staggering" and insisted it was "simply not good enough".
A new report from the charity shows that Scottish councils provided homeless households with an estimated 3.8 million days of temporary accommodation in 2014-15.
There were an average of 10,302 households in Scotland in temporary accommodation – which can be in a bed and breakfast, hostel, or local authority property – on any one night.
The figures, obtained using freedom of information laws, showed a quarter of the households were families with children, with an average of 4,373 youngsters in temporary accommodation on any given night.
Ms Watson said: "The impact of homelessness on children can be devastating to their health and life changes, with each homeless child losing on average 55 days of schooling a year."
The charity wants 12,000 affordable homes to be built each year over the next five years to drive down the need for temporary accommodation.
Shelter also found more households spent more time in bed and breakfast accommodation than any other type and voiced concern that this was not suitable for vulnerable households.
Shelter urged councils to "redouble their efforts" to provide more appropriate temporary accommodation.
Highland and Moray councils were both listed as local authorities where more than a third of temporary accommodation was provided in bed and breakfast or hostel accommodation in 2014-15.
However, a spokesman for Moray Council said the council did not routinely use B&B accommodation and had not done so for some time.
He added: "The council owns and operates three homeless hostels, all of the units in which are entirely self-contained and are of a very high standard."
A Highland Council spokesman said the "vast majority" of households classed as living in B&Bs were actually living in self-contained accommodation with cooking and washing facilities.
She added: "It is not what people generally think of as traditional B&B accommodation."
A Scottish Government spokesman said: "We are doing everything we can to make sure everyone has access to a warm and safe place to stay when homelessness occurs.
"We have exceeded our housing target of 30,000 affordable homes within the current parliamentary term, and have committed to deliver 50,000 more affordable homes, 35,000 of which would be for social rent."