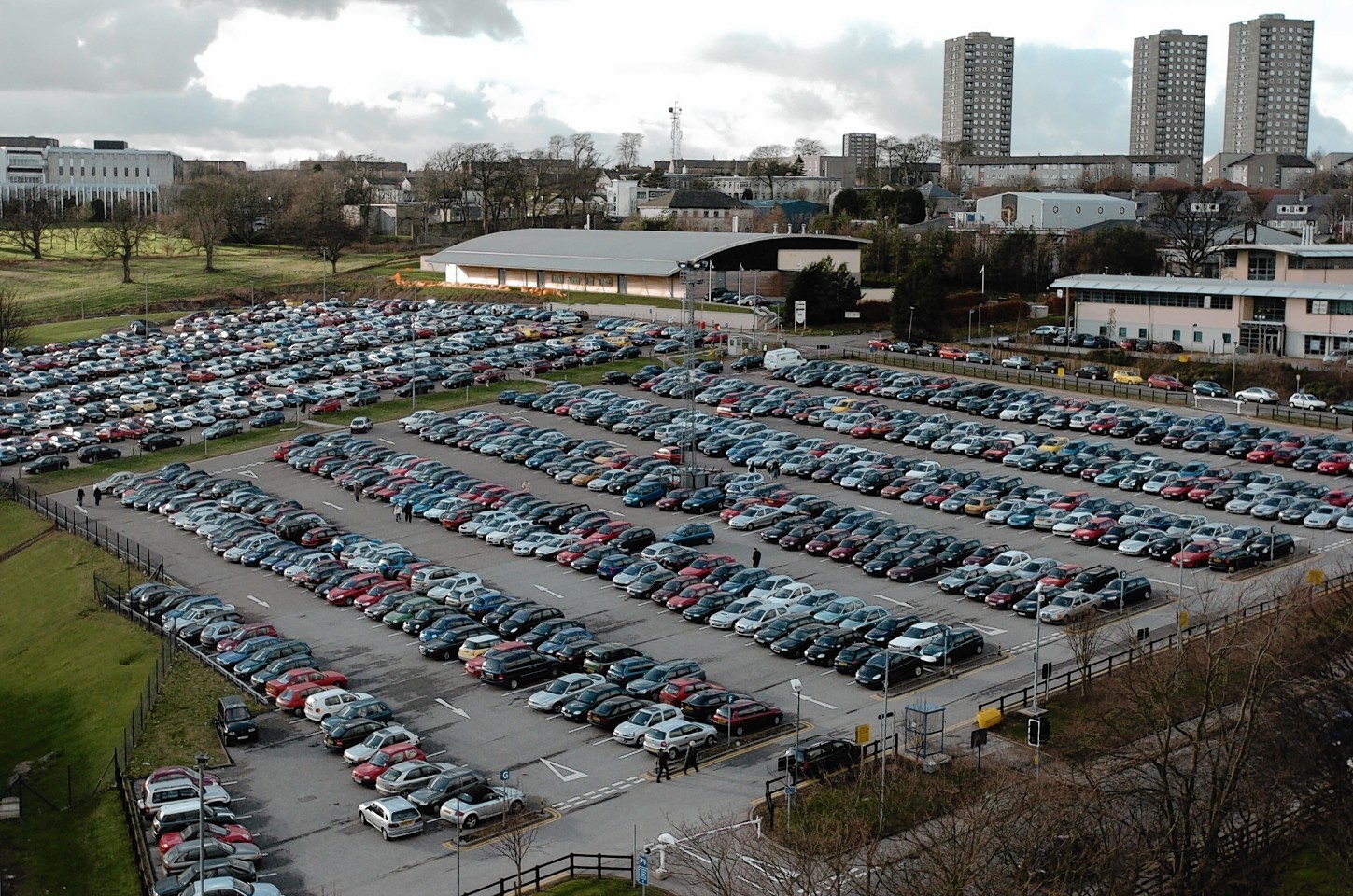 Health chiefs have backed the business case for a £10million car park which could end the misery of visitors at Aberdeen Royal Infirmary.
The NHS Grampian board yesterday discussed the budget for the six-storey building at the hospital, which is being made possible thanks to a £10.7million donation from Sir Ian Wood's charity The Wood Foundation.
As well as approving the financial case, they formally acknowledged the donation and agreed a "final target price" matching the generous sum.
Last night oil tycoon Sir Ian said he was delighted the project to ease parking woes had taken another step forward.
A recent report found that there were just under 750 parking spaces currently available at the hospital.
But during visiting hours there was a requirement of more than double that, with an estimated 1,800 spaces needed at peak times.
Sir Ian said: "The Wood Foundation is delighted the large multi-storey car park project for NHS Grampian is moving forward.
"It's a project the trustees, particularly my wife Helen, are very pleased and proud of and we are confident the significant new parking facility will help reduce some of the stress and anxiety for a lot of patients and visitors to the hospital."
Members of the board heard that the new 1,300-space car park will "significantly improve the patient experience" and improve facilities at the hospital site.
However, concerns were raised about the lack of parking for hospital staff – with the development actually losing them 80 spaces.
Malcolm Wright, NHS Grampian's chief executive, said there were lots of issues around car parking but welcomed the was "a massive contribution" from The Wood Foundation.
"This is not going to solve every single car parking challenge," he said, "but the board should welcome the car park and work with staff to address their parking issues."
After the meeting Gary Mortimer, interim manager of the acute sector at NHS Grampian, said the decision was "a huge step in the right direction".
"We are extremely grateful for the donation, without which we wouldn't have been able to look at this, or it would have had to come from core NHS funds."
He said there was about a 5,000-strong demand for staff car parking with 2,000 available spaces.
"We are working with staff to review those who most need a permit," added.
A planning application was submitted to Aberdeen City Council on December 18 and the board hopes it will be approved in March.
Completion of the works and handover of the car park to NHS Grampian is planned for February 2017.