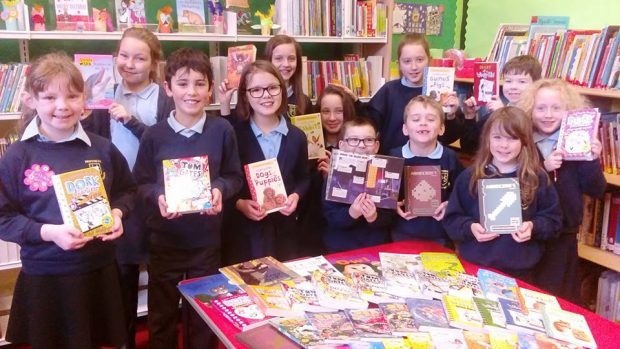 The final chapter in a community-driven library initiative has drawn to a close, with the last of its funds being used to buy books for Moray schoolchildren.
Hopeman residents were left dismayed in November, 2013 when their local library was shut as part of a Moray Council cuts drive.
Campaigners who fought its closure rallied together and opened a new community library at the village's Memorial Hall in 2014, but, just over a year later, it was also dissolved.
The team behind the project said the lack of a suitable permanent venue for the project proved an "insurmountable problem".
However, organisers hope the short-lived enterprise will live on in spirit through the youngsters it has inspired to get into reading.
After bringing the project to an end and pooling its funds, the community group found it had more then £1,600.
That sum was split between a number of local causes, with the largest donation – more than £360 – going towards improving the library at Hopeman Primary School.
A selection of children's favourites were delivered to pupils this week, who received them with open arms.
Primary 4 youngster Annabella Middlecote, who serves on the school's library committee, said the most popular titles included Rainbow Magic stories about fairies, guides on Minecraft and books about Scottish mythology and wildlife.
Annabella added: "The other pupils obviously like the new books because they are flying off the shelves, and most of them have already been borrowed.
"My favourite is the 'Dork Diaries', because I like reading journals and sometimes write my own."
Funds from the Hopeman community group also went towards new cushioned seating at the primary school's library.