This is the moment a pod of killer whales were spotted feeding off the Western Isles.
It is not often you find yourself in a fishing boat, accompanied by a pod of killer whales so when fisherman Martin Ramsay noticed the pod, he pulled out his camera and caught the feeding whales on film.
The footage was filmed near the Isle of Lewis buy Mr Ramsay, on board the Altaire.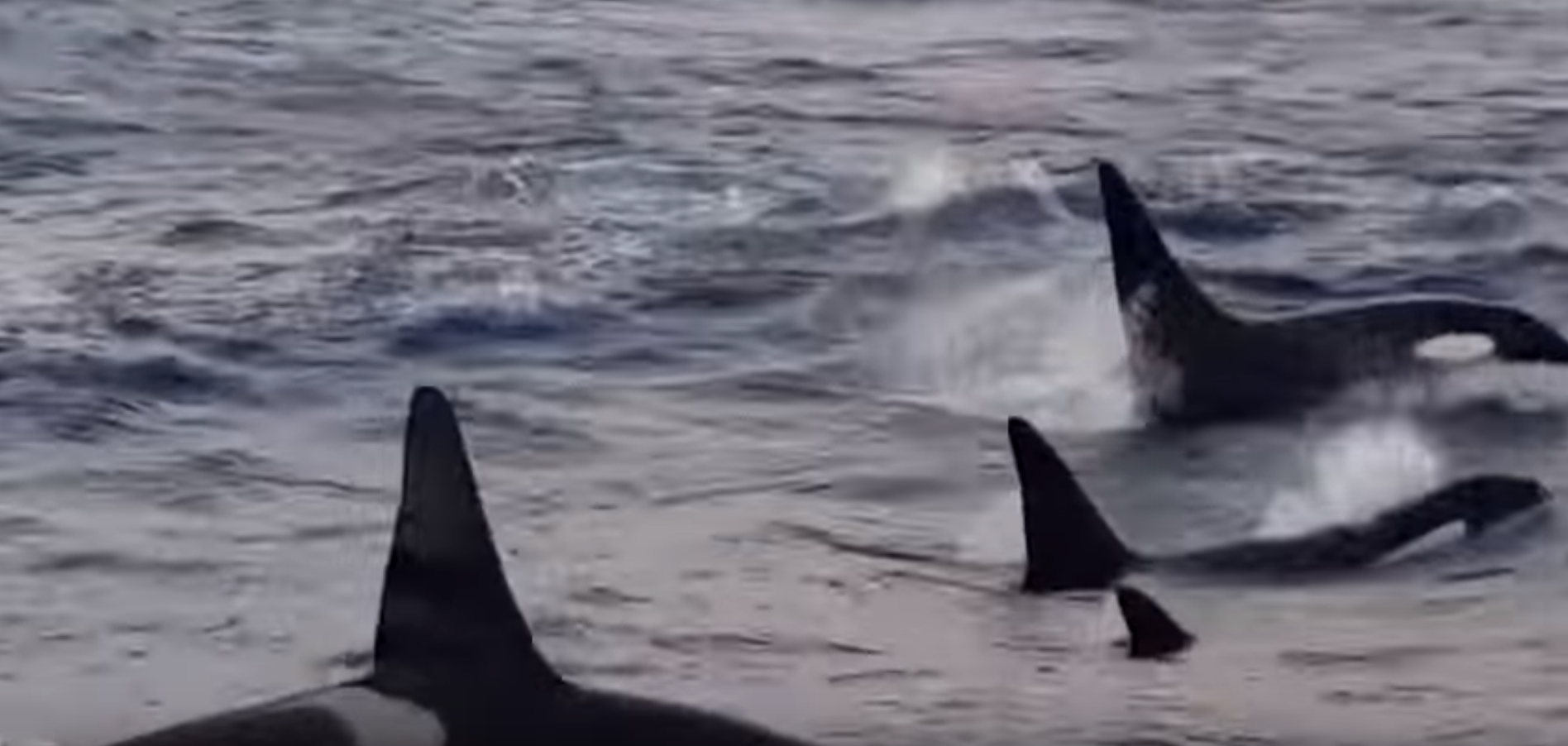 Scotland only has one resident pod of killer whales but a new report has suggested toxic chemicals could be behind their impending extinction
The pod – known as the West Coast Community – have not produced a single calf in 20 years and are destined to die out.
Earlier this month, their number was reduced to eight when one of the four females – called Lulu by researchers – died on Tiree after becoming entangled in fishing gear.
Now a new research paper says the orca could vanish from Scottish waters as a result of the lingering effects of toxic chemicals banned more than 30 years ago.