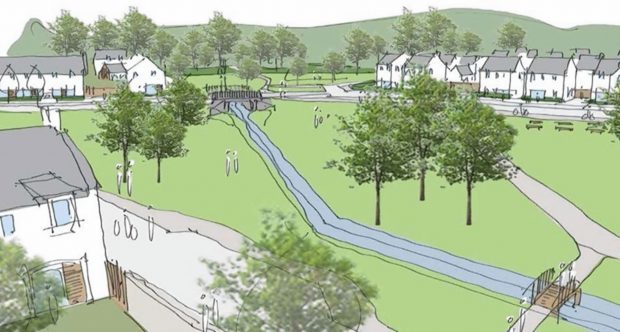 Developers behind a major housing expansion in Elgin have threatened legal action against Moray Council over plans to build a new primary school on the opposite side of the town.
Pitgavney Estate is overseeing a milestone project to create 1,500 houses at Findrassie, to the north of Elgin.
The council gave the development its blessing last month, and agreed to follow planning guidelines.
But Pitgavney Estate has now accused the body of "breaching its trust" by forging ahead with moves to base a new primary school in the south-east of Elgin.
Pitgavney, through its agent Savills SmithsGore, has implored Moray Council to scrap the initiative, and has warned that the proposal could leave the straitened authority "vulnerable to legal challenge".
Moray Council responded that population pressures in the south of Elgin were strong enough to necessitate the establishment of a new primary school there.
But the local authority said it would not take a firm stance on the matter until studies into Elgin's housing needs are completed later this year.
Local expert Donald Lunan has acted as planning advisor for Edinburgh-based estate agents Savills Smiths-Gore on the project.
Following a meeting between council officers and Mr Lunan, planning director Debbie Mackay urged the council to rethink its plans.
On behalf of Pitgavney Estate, Ms Mackay said: "We ask that the council reconsiders its decision to build a new primary school on the south side of Elgin, and re-examines the options for dealing with the overall picture of primary school capacity across the town."
She stated that plans to expand housing in the south of Elgin at the same time as work was ongoing at Findrassie was a "serious breach of planning policy".
Ms Mackay added: "This is also a serious breach of faith with Pitgavney Estate, where it was agreed the Findrassie plan would provide a housing solution for Elgin as a whole.
"As a result, the council could be vulnerable to a legal challenge."
A Moray Council spokesman said: "There is a housing needs assessment report for the area being considered by councillors in April, which may assist the debate.
"However, there is sufficient pressure from existing population in the south of Elgin to warrant a new school in that part of town."