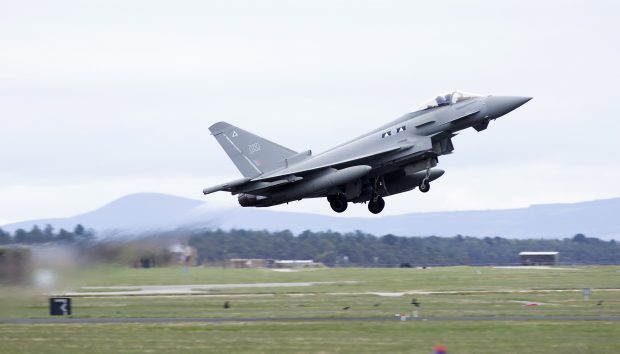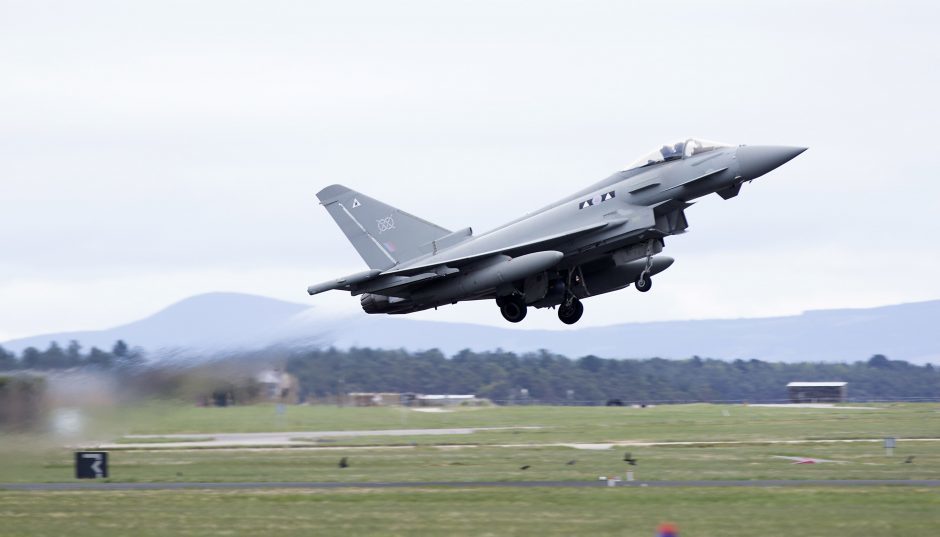 A multimillion-pound revamp of the Moray airbase which is home to three squadrons of Typhoon fast-jets has been completed.
The Ministry of Defence ploughed £23million into improving the facilities at RAF Lossiemouth which house the UK's Quick Reaction Alert fleet.
The project included building a new headquarters and refurbishing nine hardened aircraft shelters along with parking areas for eight jets.
The work has been hailed as creating "a 21st century facility for a 21st century fighter squadron".
Since becoming a Quick Reaction Alert site in 2014, Typhoon jets stationed in Moray have been deployed to intercept threats to UK airspace at a moment's notice.
The new facilities have been described as "vital" in enabling fast jet pilots to carry out those missions, as well as efforts supporting global operations.
The upgrade will allow the II (AC) Squadron to operate independently of the rest of the airfield.
The project began towards the end of 2014 and yesterday MoD chiefs revealed the work had finished months ahead of schedule.
Officer Commanding II (AC) Squadron, Wing Commander Roger Elliott, said: "I thank all those involved in the delivery of the new facilities.
"This is a 21st century facility for a 21st century fighter squadron, the combination is second to none."
As well as reconditioning crucial pieces of infrastructure and creating a modern headquarters building for the II (AC) Squadron, MoD chiefs installed new floodlights and renovated dining facilities.
The new building also has space for engineering and logistics, and there is a special section where the equipment worn by Typhoon pilots will be maintained.
The new complex has been based on the existing concrete floor of a hangar which was built at the start of World War II.
Moray MP Angus Robertson said: "In recent years we have gone through a rollercoaster with RAF Lossiemouth from the threat of closure, through the success of the community-led campaign to retain the base, to the announcements that Typhoon squadrons and maritime patrol aircraft are heading there.
"I am pleased that the importance of the base is being properly recognised and invested in."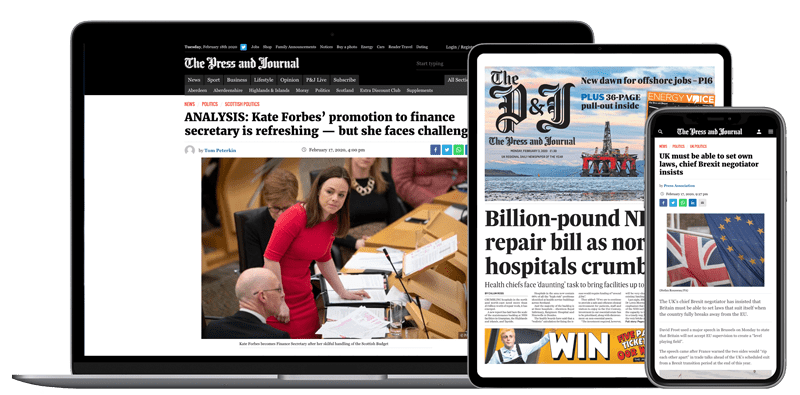 Help support quality local journalism … become a digital subscriber to The Press and Journal
For as little as £5.99 a month you can access all of our content, including Premium articles.
Subscribe