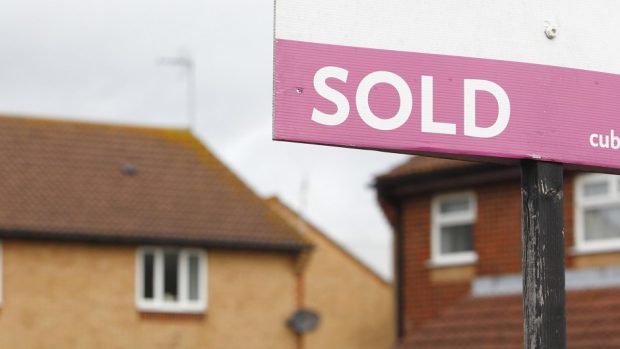 House sales in Scotland have soared to their highest volume in nearly a decade – although the north-east is struggling.
Figures from Registers of Scotland (RoS) show the volume of residential sales north of the border rose 14.5% in the third quarter of 2015/16, compared to the same period the previous year.
A total of 28,779 properties were registered between October and December – the highest volume of sales for any quarter since 2008/09.
But Aberdeen City had the largest percentage drop in the volume of sales, falling 12% to 1,274.
The average property price in the Granite City came in at £214,799, down from £218,804.
In Aberdeenshire the average price was higher, but stayed the same at about £231,700.
The Highlands saw a slight drop in prices from £166,954 to £165,142 and the average price in Moray stayed around the £153,000 mark.
Both Orkney and the Western Isles homeowners both saw increases, with the former up 1.9% to £132,268 and the latter up 3.1% to £106,150.
However Shetland saw the biggest fall, down 13.3% to £137,833.
Last night Bob Fraser, senior property partner at Aberdein Considine, said the figures gave the best snapshot of the market to date.
He said: "The third quarter is usually the busiest and therefore accurately reflects the property market. The increase in activity nationally is very encouraging and shows the continued recovery in the general Scottish market.
"The Aberdeen and Aberdeenshire figures reflect the downturn in the energy sector – but it should be remembered that these figures follow on from the recent property boom and although there has been a decline in terms of these historic values and volumes, the figures still show a relatively strong market.
"Over the past five years, the price in Aberdeen is increased more than Scotland as a whole. Therefore, we should not get carried away with too much gloom as there are still good levels of activity in most sectors of the market."
Meanwhile Edinburgh had the largest average residential property price of £233,255 – up 3.2% on the previous year.
Total value of sales across Scotland registered between October and December increased by 16.3% to just under £4.83billion.
Aberdeen City saw a decrease in overall value, down 13.6% to about £273million.
Aberdeenshire also dropped, falling 5.4% from about £351million to £332million and Shetland saw a 17.6% reduction from £13million to £10.7million.