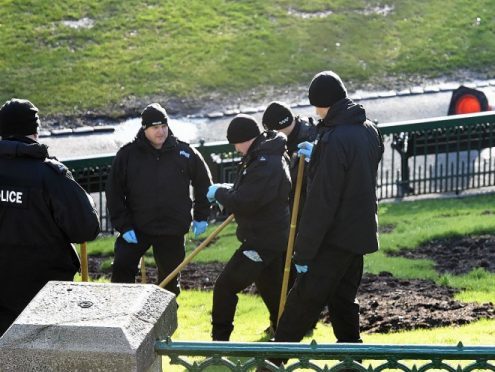 Police hunting a rapist who attacked a young woman in an Aberdeen park will be patrolling the area tonight.
A week on from the "serious" sexual assault in Union Terrace Gardens, officers will be carrying out patrols in the hope of jogging the memory of revellers who may have seen something.
The 21-year-old woman was attacked at about 3.10am last Thursday.
Earlier this week, detectives hunting the culprit appealed for a group of five students who were in the area to come forward.
The five men and one woman were seen leaving a takeaway on Belmont Street before making their way towards the Union Terrace Gardens area at around 3.10am on Thursday.
And tonight, officers will be hoping to contact further possible witnesses as they patrol the area.
Detective Inspector Jacqui Campbell said: "There will be a police presence in the area tonight as there always is in the city centre and we are hoping that with it being a week on from the incident that this will help jog people's memories.
"If you were in the Union Terrace, Union Street, Schoolhill or Rosemount areas between the key times of 3am and 4am last Thursday, 28 January, 2016, and saw something untoward which could assist us please get in touch on 101 or speak to any officer.
"Last Wednesday would have been a busy student night and lots of people would have been going about."
Anyone with information should call 101 or Crimestoppers on 0800 555 111.