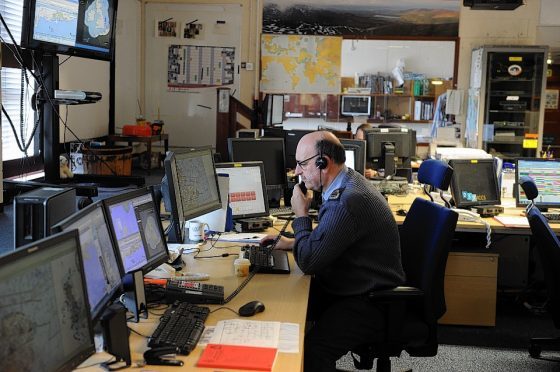 The winding-down process has started at the UK's only search and rescue co-ordination centre in Moray.
The Ministry of Defence confirmed that activities at the base in Kinloss are being scaled down in advance of its imminent closure.
Search and rescue efforts are now being managed by Department for Transport staff in the south of England, who will remain under the guidance of Moray personnel during a "settling-in period".
An RAF spokesman said yesterday that the Aeronautical Rescue Co-ordination Centre (ARCC) in Kinloss "would remain on standby" throughout this month, before to it being finally shut down.
Moray MP Angus Robertson has led protests against the "illogical" decision to axe the centre and said he still hadn't been persuaded by any arguments in favour of shifting operations south.
He added: "It is sad that we are now approaching the final few weeks of the ARCC's operation here in Moray.
"It means the loss of highly qualified personnel, with no evidence presented that there was any issue with the operation and performance of the centre at Kinloss."
The UK government's "bombshell" decision caused uproar across Scotland in late 2014.
The nation's political leaders joined forces in urging David Cameron to use his influence to reverse the decision.
Nicola Sturgeon said the expertise of military and civilian staff at the Kinloss building was "vitally important" to search-and-rescue across the UK and, last January, it emerged that the Moray staff had led more than 7,300 rescues over the previous three years.
But Mr Cameron refused to back down and claimed the new base at Fareham would serve the entire country more efficiently.
The closure of the ARCC will affect 27 RAF posts, with personnel being assigned to new duties at RAF stations across the UK or departing the force.
An RAF spokesman has revealed that Moray personnel will oversee search and rescue operations for the rest of this month.
He said: "In order to support a settling-in period, the Kinloss centre has not closed, and remains on standby to resume operations for the remainder of March.
"After that, it is forecast to progressively scale down and close."