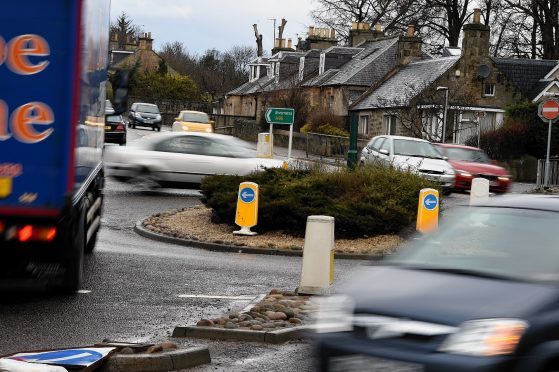 TRAFFIC on Moray's busiest trunk road will be diverted through quiet residential streets while emergency repairs are carried out on a burst water pipe.
Work to fix the damaged main at Elgin's West Road on the A96 Aberdeen-Inverness route will start this morning.
And drivers will be forced to use Pluscarden Road and Wittet Drive while a section of carriageway beside the Dr Gray's Hospital roundabout is excavated.
Last night, residents raised safety fears and roads company Bear Scotland advised Moray Council that the chosen route was "not perfect" but the best available option.
Scottish Water is aiming to complete the work within 24 hours, but will not be able to say exactly how long the disruption will last until it has assessed the damaged pipe.
Wittet Drive mum Caroline Webster said she was worried about her daughter cycling to school.
She added: "Traffic along Wittet Drive has increased in recent years as it is, but this will lead to a lot more people using it.
"That additional traffic will make things quite dangerous for residents, and if the work drags on then I hope safety measures are put in place for children going to school."
Fellow Wittet Drive resident Alastair Grant added: "This will certainly cause concern, with all the traffic from the A96 going past people's doors."
Campaigners for the creation of an £11.8million Western Link Road through Elgin claim the expected traffic turmoil will underline the case for the controversial scheme.
Moray Council convener Allan Wright has led calls for a relief route to be built for years.
He said: "This is unfortunate, but here we have yet another good reason for the Western Link Road to move forward."
Councillor Wright pointed to incidents last year when traffic through the centre of Elgin ground to a standstill following accidents as further evidence that the project was needed.
In November, commuters faced huge tailbacks after a cyclist was hit by a car at the roundabout outside Dr Gray's.
And huge queues formed last summer when a lorry carrying an abnormal load broke down in the town, forcing police to close a lengthy stretch for almost two hours.
But Miss Webster, who has also led opposition to the council's Western Link Road plans, criticised Mr Wright's suggestion.
"That really goes against the notion that this won't be a town-centre bypass, which we have always been told," she said.
"Mr Wright is really dredging the bottom of the barrel looking for ways to justify this idea."
Repair work will start on the burst water main at 9am, and the road will be restricted to one lane for inbound traffic only.
Motorists heading out of Elgin will be diverted along Pluscarden Road and Wittet Drive before re-joining the A96.
Diane Burgess, Scottish Water's regional community manager for Moray, said: "We would like to apologise to motorists for the inconvenience caused, and thank them for their patience while we carry out this vital repair to our network."
A Bear Scotland spokeswoman added: "Scottish Water is closing the A96 to allow their teams to safely complete emergency repairs to a burst water main."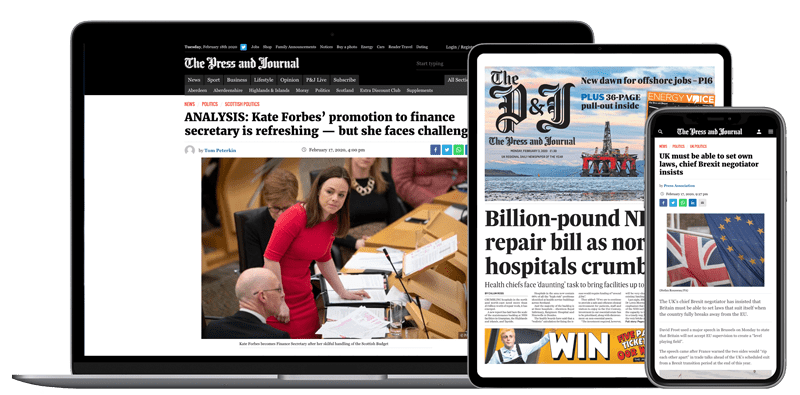 Help support quality local journalism … become a digital subscriber to The Press and Journal
For as little as £5.99 a month you can access all of our content, including Premium articles.
Subscribe