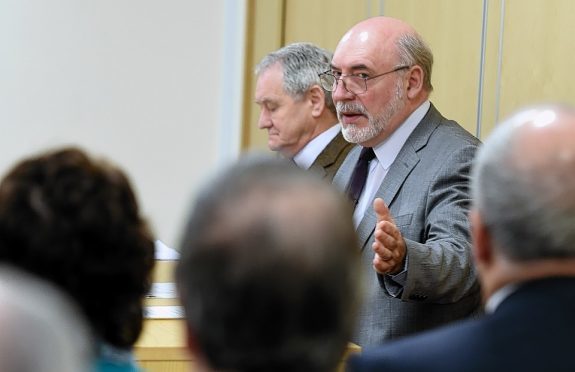 Moray Council leaders branded yesterday's Scottish Government announcement an "insulting offence against democracy".
They claim that imposing a 3% limit on any council tax increase will stymie attempts to balance budgets next year and jeopardise vital services.
Moray's administration group sparked controversy in January when it moved to defy a Holyrood edict that the rate remain frozen by upping it a whopping 18%.
The unprecedented proposal led to speculation that other local authorities would follow suit.
But the council was forced to withdraw the plan when Finance secretary John Swinney threatened to withhold almost £6million in funding.
Moray Council convener Allan Wright later called for wide-ranging reforms to how local authorities are funded.
But he said the measures unveiled yesterday did not represent the "radical" changes he had hoped for.
Mr Wright added: "It is pleasing that local authorities will receive some power over local taxation.
"However, replacing a council tax freeze with a 3% cap is insulting and an offence against democracy.
"There is certainly nothing radical in the local tax proposals, it beggars belief that it has taken nine years to come up with this modest change.
"All in all, the package can be considered bland and uninspiring."
Council leader Stewart Cree added: "In my view this doesn't mean the freeze has ended, it has just been remodelled.
"Moray Council is facing a £6.5million deficit and increasing council tax by 3% would raise roughly £1million towards that.
"An increase of that amount won't protect services, this is too little too late."
The council plans to siphon more than £6million from reserves to help balance its books over the coming financial year when matched with a package of savings.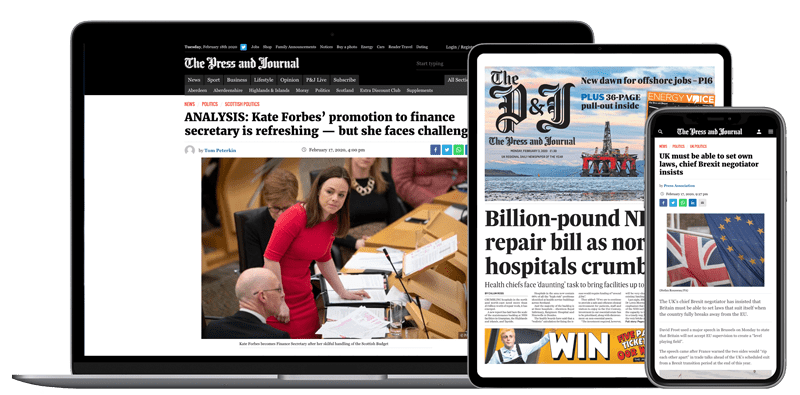 Help support quality local journalism … become a digital subscriber to The Press and Journal
For as little as £5.99 a month you can access all of our content, including Premium articles.
Subscribe