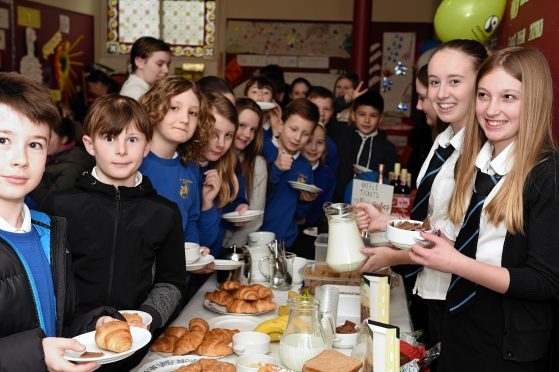 Breakfast was definitely the most important meal of the day for a group of hungry Moray youngsters yesterday, as they tucked into some tasty treats.
The Elgin Fairtrade Group celebrated a fortnight dedicated to promoting ethically-sourced produce by staging a special "Big Breakfast" event at St Giles Church.
First through the door were an excited brood from St Sylvester's Primary, who enjoyed a slap-up meal, made from ingredients purchased at fair prices from Third World farmers.
Elgin High School pupils prepared croissants, muffins and cakes for the event and were on hand to sell them between 10am and noon.
Demand was such that organisers had to race out for extra supplies at one point.
They staged the feast in conjunction with local church representatives and Elgin Community Council.
Elgin Fairtrade Group chairman Graham Leadbitter said: "The 'Big Breakfast' was a great success. The pupils from Elgin High School not only baked Fairtrade muffins that went down a treat, but helped set up and run the event."
He added: "There are people working in the world today who produce the food that we eat, but who struggle to feed their own families with the pay they receive for their work.
"That is clearly wrong and demonstrates why it is so important for us to use Fairtrade produce whenever we can."
Elgin became a Fairtrade City in 2014, and that status was renewed last year.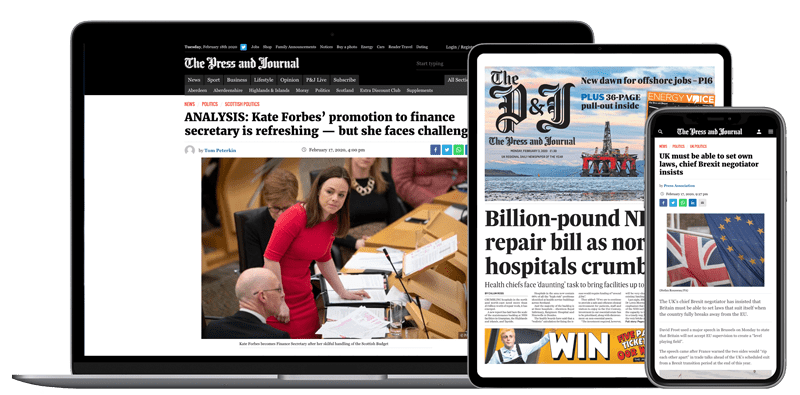 Help support quality local journalism … become a digital subscriber to The Press and Journal
For as little as £5.99 a month you can access all of our content, including Premium articles.
Subscribe