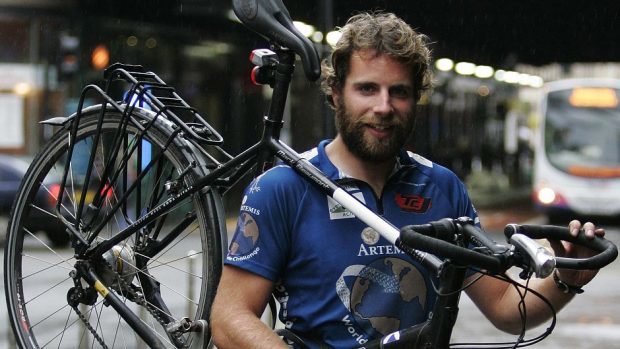 For a man who has cycled around the world, it may not have been too far.
But record-breaking cyclist Mark Beaumont yesterday (fri) completed the 185-mile challenge to cycle a route that took in the length of the Outer Hebrides in just 24 hours.
The feat marked the launch of the Hebridean Way Cycling Route.
Taking in ten islands and six causeways with two rib boat crossings –  courtesy of Uist Sea Tours – Mark completed the route from Vatersay in the south to the Butt of Lewis in the north in a single day as part of a push to showcase the unique appeal of the islands at the start of the tourist season.
Mark was exuberant about his short time on the islands.
"This whole Outer Hebrides experience has been unforgettable – from the moment I landed on the spectacular beach at Barra to completing the challenge at the islands' most northerly point at the Butt of Lewis," he said.
"What struck me most is the amazing immediacy of the landscape, which changes from island to island.
"The scenery is stunning, and you'd miss so much of it dashing along in a car.  This has to be the best part of Scotland, and cycling has to be the best way to see these fantastic islands.  The roads are perfect for cycling – quiet and safe.
"So many communities, schoolchildren and cyclists turned out to wish me well on my journey, and I'm sure I'll be back again with my bike to soak up more of this unique Hebridean landscape and hospitality."