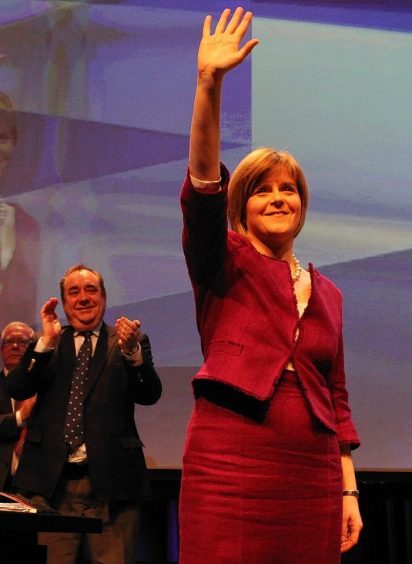 "Hear, hear" is the loud cry from behind me.
The words are spoken in an English accent. I turn to see it belongs to an older man dressed in a tweed blazer.
You could be forgiven for thinking I'm in Westminster, listening to any day's proceedings in the House of Commons chamber.
But no – the setting's Glasgow – and Nicola Sturgeon is making her pitch to her party and the nation to return her as first minister in May.
The said gentleman – clearly enjoying himself as are the other three and a half thousand in the arena – becomes increasingly uncontrollable as the speech progresses.
His "hear-hears" are replaced with "bravo" – it's adulation worthy of an Italian mezzo soprano – and when Sturgeon moves onto the subject of independence he leaps to his feet.
"Hooray," he exclaims as the first minister declares the SNP will launch a new initiative to build support for independence this summer.
In the context of cult Nicola, it is perhaps easy to forget the Holyrood election will be the first in which Sturgeon is standing for first minster.
Maybe that's why she sought to remind us of that repeatedly during her speech.
She wanted to tell us what we to expect from her as first minister, what she will do as first minister, that she will strive to be a first minister Scotland has confidence in – and so on.
And – just in case – emblazoned on the cover of this year's spring conference brochure in large text are the words "Nicola Sturgeon for First Minister".
I'm not sure what it is – whether the font or Sturgeon's smiling face – but it reminds me of a Little Miss book.
In her address, Sturgeon talks about "one of my heroes" Eleanor Roosevelt, the former first lady of the United States.
Currently in the thrall of the latest series of House of Cards, my mind is drawn to the American presidential election race.
But even without the Stetsons – the Country 2 Country music festival is being held next door – the atmosphere seems on a par with an American rally.
And that's no bad thing.
In an era when many are putting their two fingers up to politics – here, today, apathy there was not.
I may have been slightly amused by my friend's repeated interventions – but I must also respect his enthusiasm.
As Sturgeon comes to the end of her remarks, a huge cheer erupts, the delegates are on their feet.
At first I don't see it, but then it appears, behind her in huge letters – RE-ELECT – it's that message there again.
Derren Brown eat your heart out…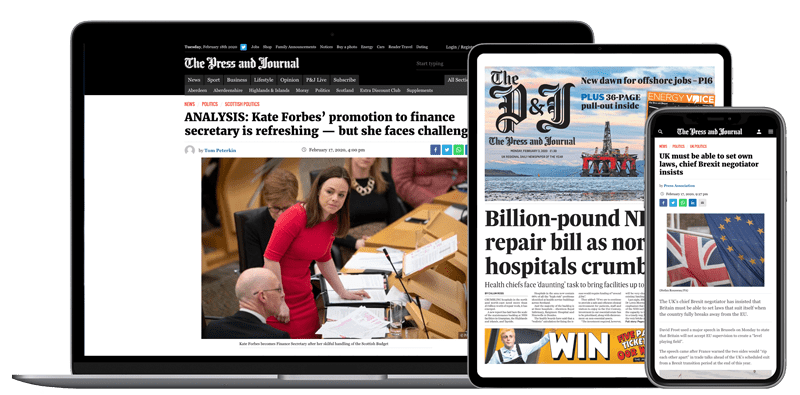 Help support quality local journalism … become a digital subscriber to The Press and Journal
For as little as £5.99 a month you can access all of our content, including Premium articles.
Subscribe