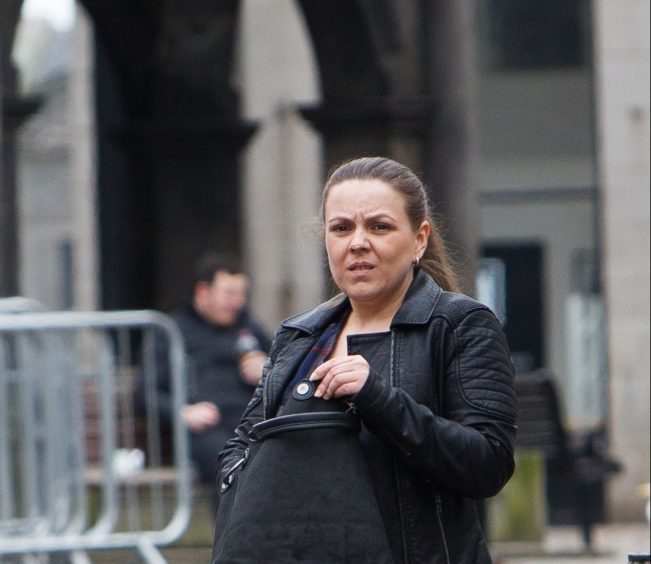 A woman on trial accused of killing her partner by careless driving told police she felt like she had hit "black ice" moments before the fatal collision.
Vicki Williamson told a jury at Aberdeen Sheriff Court that she was not driving too fast for the wet conditions when she crashed on the A956 Charleston flyover on the outskirts of Aberdeen.
The collision happened around 6pm on August 12, 2014.
Williamson, 36, is accused of causing the death of 26-year-old Kincorth man Liam Thornton by driving her silver Vauxhall Corsa without care and attention and crashing into a blue Ford Focus.
Wiliamson, of 31 Granton Terrace, Dundee, spent 11 weeks in hospital following the smash.
After the crash, she told police in a voluntary statement: "It just felt like I hit black ice, which I have done before, but I know it wasn't that because it was six o' clock on a summer's night.
"There was no water on the road when it happened. My steering took no effect as I tried to steer away from the other car."
Police said the road was wet and conducted skid tests on the road five hours after the collision.
A collision report said there was no evidence prior to the crash that Williamson was driving anything other than normally.
But the report claimed the crash happened because Williamson lost control of her vehicle and it was most likely she was driving at an inappropriate speed on the corner in the conditions.
The condition of the tyres and the wet road may also have had a negative bearing on the cornering ability of the vehicle, the court heard.
Williamson's rear, nearside tyre was found by police to be "defective", with the tread depth in the inner edge under the legal limit of 1.6mm.
However, it was not classed as "bald", rather "marginally illegal".
Asked about her speed coming from the A90 to the A956 she said: "I had come right down into third gear so I estimate my speed was around 30mph."
Asked why she lost control she said: "To me it was something to do with the road surface."
Fiscal Kelly Mitchell said the court had heard from investigators there was nothing on the road.
"Yes, but that was like five hours later," Williamson said.
"I wasn't driving at an inappropriate speed for the road conditions," she added.
The trial continues.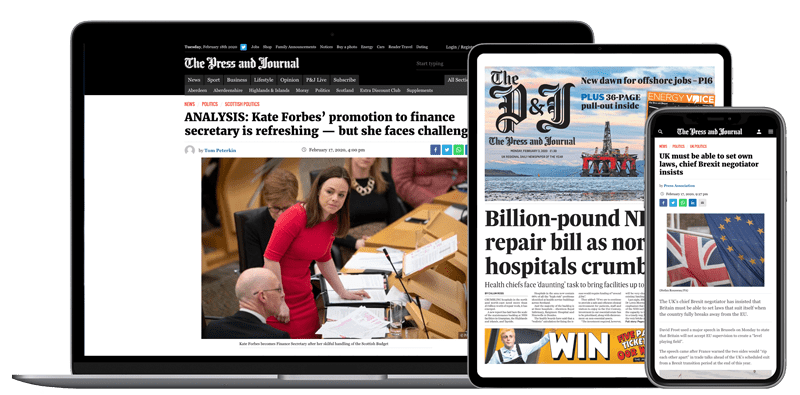 Help support quality local journalism … become a digital subscriber to The Press and Journal
For as little as £5.99 a month you can access all of our content, including Premium articles.
Subscribe