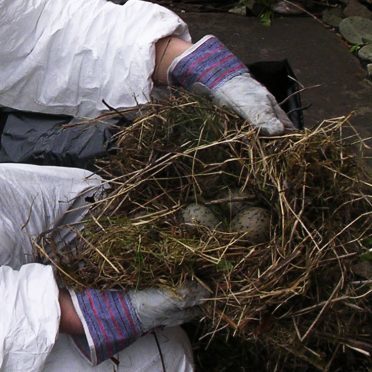 It is that time of year again, and Shetland Islands Council is calling on its residents to help it stop gulls nesting on rooftops – at a price.
With the springtime nesting season not far away, the council is asking residents to get in touch as soon as possible if they think they may have a problem with nesting gulls.
The council's Environmental Health Team can provide advice on how to 'nest proof' rooftops, to prevent gulls from making nests and laying eggs.
Residents can also contact Environmental Health if there is a nest with eggs on their property, and staff can remove the nest and eggs before they hatch.
There is a charge for this service of £87.55, which includes up to three visits to remedy the problem.
Patti Dinsdale, Team Leader – Environmental Health, said "If you experience nesting birds on your roof then we can remove the nests and eggs as soon as possible.
"Once eggs have hatched and chicks are in the nest, we can't take any further action, unless there is serious risk to public health.  Parent gulls can be quite aggressive once they have chicks in the nest, so we'd ask anyone who has had a previous problem with nesting gulls to contact us sooner rather than later, so that we can take steps to prevent the nest being made in the first place."