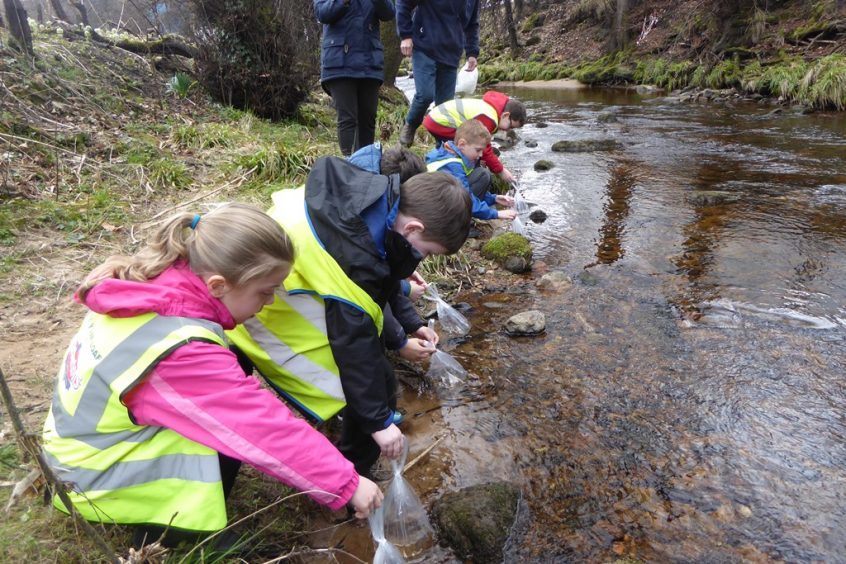 Moray school pupils have descended onto the banks of one of Scotland's most famous rivers to release young salmon into the wild.
The Spey Fishery Board and the Spey Foundation's joint "salmon go to school" project was formed 16 years ago and, in the intervening period, almost every school in Moray has taken part.
This year, youngsters from primaries in Aberlour, Craigellachie and Mosstodloch all helped to look after roughly 250 salmon eggs.
They nursed the offspring from salmon egg to alevin and then to fry.
And before they broke up for the Easter holidays, pupils took to the banks of the River Spey to release the young fish into the water.
The Spey Fishery Board's project officer, Liz Henderson, praised the children who took part in the project.
She said: "The children loved looking after the salmon eggs and were very enthusiastic throughout the whole experience.
"The teachers were very impressed with the programme, and thought that it was an excellent learning tool."
Mrs Henderson said the scheme was devised to provide pupils with an insight into the ecology of salmon and other fish species, and to help them understand the importance of fishing to the local community.
In recent weeks, children operated classroom hatcheries, embarked on beastie hunts along the river and took part in special fishing days.
Mrs Henderson also visited every school to give youngsters illustrated talks on how to best look after the eggs.
Pupils took it in turns to ensure that the temperature of the water remained cold enough and that any dead fish were removed from tanks.
Each class journeyed to burns along the Spey when the time came to release the fry into its waters, and pupils wished the fish well as they swam away.
Angling on the River Spey generates more than £12million a year for the local economy and sustains 367 full-time equivalent jobs.
Last month, the salmon season was launched on the river during a traditional ceremony at Aberlour.
Angling fanatic Lynn Hannah travelled to Moray from London for the occasion, and reeled in one of the first kelts caught this year.